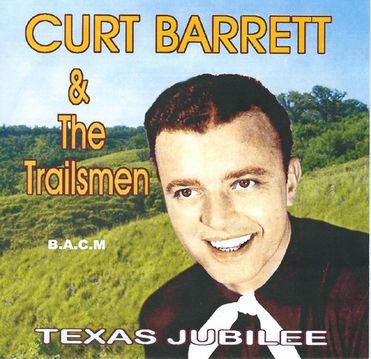 In the B-Western movie years, there was a considerable amount of emphasis on Western music, especially after the arrival of Gene Autry and the Sons of the Pioneers in Hollywood. Gene's popularity and Nolan & Spencer's compositions, plus the Pioneers' harmony, introduced an era of musical B-Westerns in the mid-1930's,  that lasted until Republic released Rex Allen's last film in 1954.  Even many of the stars who didn't sing, like William Boyd (as "Hopalong Cassidy") and Charles Starrett, invited guest musicians to perform in their films.
          Boyd was not fond of music, but he had excellent musicians in several of his films. Starrett liked music and worked well on-screen with Bob Nolan and the Sons of the Pioneers for 7 years, leading to the appearance of numerous artists/bands in his later films.  Johnny Mack Brown had bands like Curt Barrett & the Trailsmen in one or more of his films at Monogram. With one exception, the title song from the soundtrack of My Darling Clementine, the music on this new Curt Barrett CD is from his commercial recordings, mostly from the mid-1940's.
        His record labels were small; he never made it to the big-time, in spite of his pleasant voice and listenable arrangements. For his movie appearances and recordings, he used outstanding musicians, e.g. Bud Dooley, and recorded some better-than-fair Western swing. He also composed a number of songs, some of which are performed on this CD, and one, "You Should Know," gave his career a boost when Roy Rogers recorded it with Spade Cooley's band in 1945.  Excellent liner notes by Kevin Coffey trace Barrett's fascinating history. Contact VenerableMusic.com, phone (678) 232- 0268.
- You Sure Let Me Down (Little Darling)
- Foolish Pride
- My Conscience Never Bothers Me
- Hey Bartender
- Bear In Mind
- Trails To Santa Fe
- Smoky Moon
- Serenading My Lucky Star
- San Fernando Valley Blues
- Keep The Lovelight Burning
- I Might Have Known
- You'll Regret
- I'm On My Way Back Home To Oklahoma
- Detour
- Share A Little Of The Blame
- Honey Let's Go Out And Dance
- Texas Jubilee
- Frankie And Johnny
- Steel Guitar Boogie
- Night Train To Memphis
- Ridin' Down The Canyon
- You Should Know
- My Darling Clementine
- Confessin' That I Love You
- Shadows On The Window