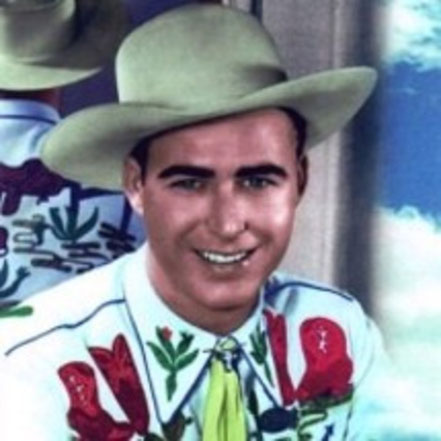 Johnny Horton - The Electrified Donkey.
This song is by Johnny Horton and appears on the Compilation Rockin' Rollin' Johnny Horton (1981).
John Gale "Johnny" Horton (April 30, 1925 – November 5, 1960) was an American country music and rockabilly singer most famous for his semi-folk, so-called "saga songs" which began the "historical ballad" craze of the late 1950s and early 1960s. With them, he had several major successes, most notably during 1959 with the song "The Battle of New Orleans" (written by Jimmy Driftwood), which was awarded the 1960 Grammy Award for Best Country & Western Recording. The song was awarded the Grammy Hall of Fame Award, and during 2001 ranked No. 333 of the Recording Industry Association of America's "Songs of the Century"
Johnny Horton - The Electrified Donkey Lyrics
Oh, well, I bought me a donkey, about four foot tall
To plough my cotton in the early fall
He's runnin' around, it was an awful sin
I had to build a fence to keep my donkey in
I rigged up a wire with a battery charge
To keep my donkey from a-running at large  Inside this bin I turned him loose  Thrilled by volts of electrified juice
Well, which way did my donkey go
If you see him let me know
I haven't seen my donkey since
He backed into that electrified fence
Now, the first time he backed up against it
He threw back his ears and he had a fit
He brayed real loud and he hit high gear
He jumped up into the stratosphere 
I just got word from Albuquerque 
A donkey up there was looking for work
He's my donkey and his name is Jack
Oh, how I wish he'd come on back
Well, which way did my donkey go
If you see him let me know
I haven't seen my donkey since
He backed into that electrified fence
Now, more word came from Palomar 
A man up there was a-watching the star
 While looking through his telescope 
He nearly had himself a stroke 
He saw something riding up the rainbow trail
With two long ears and a puckered up tail
The thing he saw when he 'firmed the states 
Was a donkey heading for the pearly gates
Well, which way did my donkey go
If you see him let me know
I haven't seen my donkey since
He backed into that electrified fence