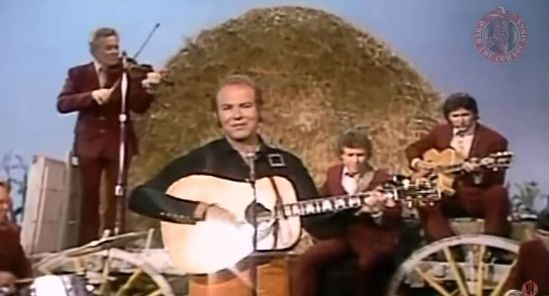 Hank Williams Jr. sings Jambalaya (On The Bayou) in Love on the Hee Haw show in 1972
Jambalaya (On the Bayou) "is a song written and recorded by the American country singer Hank Williams that was first released in July of 1952.
Hank Williams Jr. His musical style is often considered a blend of Southern rock, blues, and traditional country. He is the son of country music singer Hank Williams and the father of Hank Williams III and Holly Williams.
Hank Williams Jambalaya (On the Bayou) lyrics
Goodbye Joe, I gotta go, me oh, my oh
I gotta go pole the pirogue down the bayou
My Yvonne, the sweetest one, me oh, my oh
Son of a gun, we'll have big fun on the bayou
Jambalaya, and a crawfish foot and a file 'gumbo
'Cause tonight I'm gonna see my ma chère amie-o
Pick guitar, fill fruit jar and be gay-oh
Son of a gun, we'll have big fun on the bayou
The Thibodeaux's, the Fontenot's, the place is buzzin '
Kinfolk come to see Yvonne by the dozen
Dress in style, and go wild hog, me oh, my oh
Son of a gun, we'll have big fun on the bayou
Jambalaya, and a crawfish foot and a file 'gumbo
'Cause tonight I'm gonna see my ma chère amie-o
Pick guitar, fill fruit jar and be gay-oh
Son of a gun, we'll have big fun on the bayou
Jambalaya, and a crawfish foot and a file 'gumbo
'Cause tonight I'm gonna see my ma chère amie-o
Pick guitar, fill fruit jar and be gay-oh
Son of a gun, we'll have big fun on the bayou