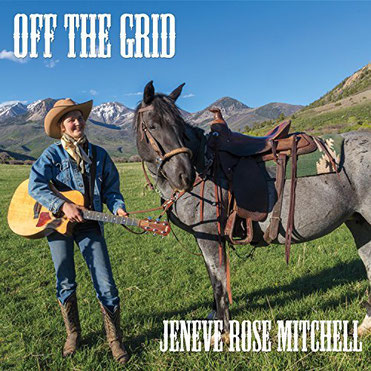 Por fin nos llega el nuevo trabajo de Jeneve Rose Mitchell,esta joven de Colorado ha ganado varios premios, incluido el Premio Crescendo de la Western Music Association como mejor artista nuevo,tambien participo en el programa de la Voz en EEUU.Ella toca múltiples instrumentos (hasta 12) e interpreta varios generos de la musica country, en los que destaca en la Western Music,Western Swing y Yodel.
Este Nuevo trabajo consta de siete canciones, varias versiones y algun tema original.El CD empieza con un tema de corte Western "I Will",para continuar con un Swing muy agradable de escuchar"Deck 'Em",tambien incluye la version "Ring of Fire" de Johnny Cash,un magnifico tema con  Ranger Doug & Too Slim de Riders in the Sky,problamente el mejor corte del CD el Tema es "Bad Man's Blunder",tambien nos encontramos con una version de Sarah Mclachlan "Angel"el magnifico yodel "Ragtime Grammy" y por ultimo una cancion autobiografica en la que nos habla de ella "Colorado Skies".
Un buen CD de esta joven que se une a los nuevos talentos de la musica Western, como Mikki Daniel o Kristyn Harris, por mencionar algunas.
Su CD lo puedes conseguir visitando su web.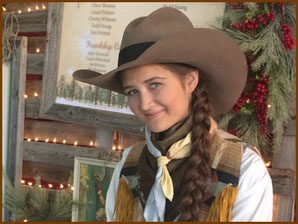 I Will
Deck 'Em
Ring of Fire
Bad Man's Blunder 
Angel
Ragtime Grammy
Colorado Skies