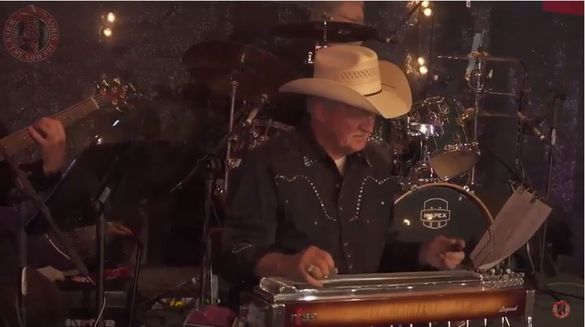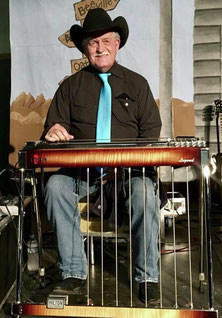 Junior Knight has been playing guitar since he was 12 yrs old. 
He started playing steel at the age of 17. 
He's backed up most of the major stars in the past 40 yrs. 
Career highlights are: Played guitar for Ray Price in 1967 for a year and a half. Worked for Wynn Stewart for 2 yrs playing bass then did club work and session work in Dallas for over 25 yrs. 
Worked at Dewey Groom's Longhorn Ballroom in Dallas for 11 yrs. 
In 1996 worked for LeAnn Rimes for 3 yrs. 
Came back to Dallas at the end of the 1999 season and did club work for over 3 yrs. 
Junior is currently working for MSA Pedal Steels building steel guitars.
"Steel Guitar Rag" is the seminal Western swing instrumental credited with popularizing the steel guitar as an integral instrument in a Western band.
Written by Leon McAuliffe, it was first recorded by Bob Wills and The Texas Playboys in 1936.Many musicians and bands have recorded this instrumental over the years. A recent version was performed by Country Music Hall of Famer Jimmy Russell.