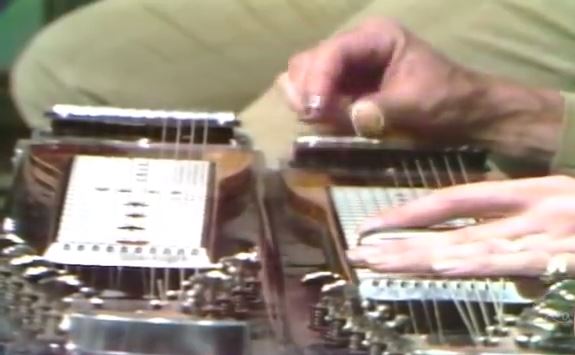 Buddy Charleton And Steve Chapman plays Panhandle Rag on The Ernest Tubb TV show.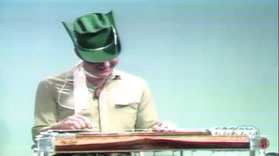 Buddy Charleton Known primarily for his work as a pedal steel guitarist in Ernest Tubb's Texas Troubadours band, Charleton played on numerous songs such as Waltz across Texas and instrumentals Cool it, Honey Fingers, Almost to Tulsa and Rhodesway Boogie.
Steven Richard Chapman was born on April 18, 1943. A native Virginian, he got his start in the music business at age 16 when he got a job playing guitar for Don Reno and Red Smiley, bluegrass musicians with a daily television show in Roanoke. Chapman, who was still in school, would film the show every morning before class. Eventually, he joined the band full time. 
The last Reno and Smiley record Chapman played on was 1964's "The True Meaning of Christmas." 
Chapman moved to Nashville in the mid-1960s to work with Billy Walker and Roy Acuff. He joined Tubb's Texas Troubadours as the lead guitarist in late 1966 after guitar great Leon Rhodes left the band. "Technically Steve Chapman ranks up there with Rhodes as among the best that (Tubb) ever had on that instrument," Tubb biographer Ronnie Pugh said in an email.
Chapman remained with Tubb (who called the fair-haired, blue-eyed musician "Blondie") into 1969. His work can be heard on records like "Ernest Tubb Sings Hank Williams" and "Singin' Again," one of the duet albums Tubb made with Loretta Lynn.
As a session musician, Chapman played on recordings by George Strait, Donna Fargo, Jerry Lee Lewis, Ronnie Milsap and many more.