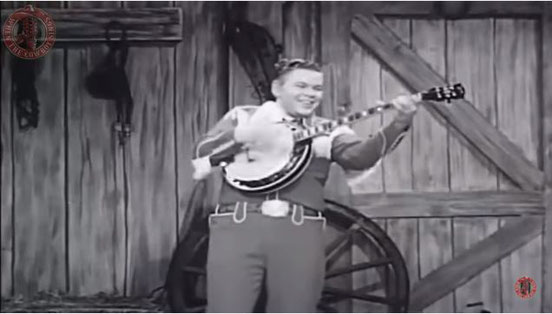 Roy Clark Plays John Henry,this song is Banjo Instrumental.
Roy Clark  he is best known for hosting Hee Haw, a nationally televised country variety show, from 1969 to 1992. Roy Clark has been an important and influential figure in country music, both as a performer and helping to popularize the genre.
During the 1970s, Clark frequently guest-hosted for Johnny Carson on The Tonight Show and enjoyed a 30-million viewership for Hee Haw. Clark is highly regarded and renowned as a guitarist and banjo player, and is also skilled on classical guitar and several other instruments, his instrumental skill has had an enormous effect on generations of bluegrass and country musicians. He has been a member of the Grand Ole Opry since 1987 and, in 2009, was inducted into the Country Music Hall of Fame.