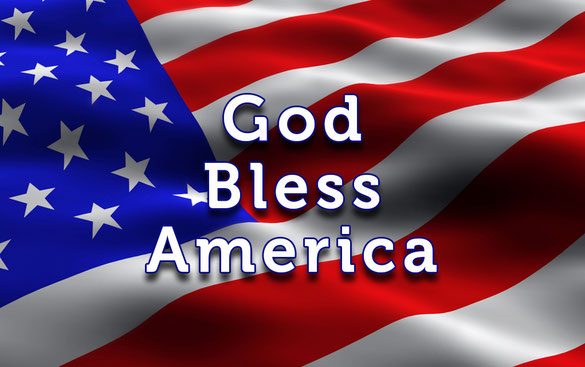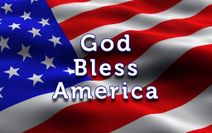 "God Bless America" is an American patriotic song written by Irving Berlin during World War I in 1918 and revised by him in the run up to World War II in 1938.
"God Bless America" takes the form of a prayer (intro lyrics "as we raise our voices, in a solemn prayer") for God's blessing and peace for the nation.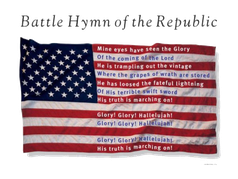 The "Battle Hymn of the Republic", also known as "Mine Eyes Have Seen the Glory" outside of the United States, is a song by the American writer Julia Ward Howe using the music from the song "John Brown's Body." Howe's more famous lyrics were written in November 1861, and first published in The Atlantic Monthly in February 1862. The song links the judgment of the wicked at the end of the age (Old Testament, Isaiah 63; New Testament, Rev. 19) with the American Civil War. Since that time, it has become an extremely popular and well-known American patriotic song.