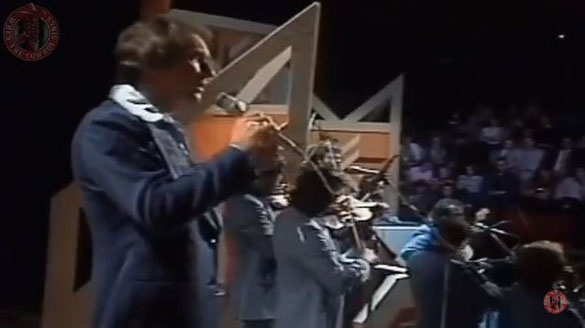 Following a lengthy struggle to regain his health, country music legend MelTillis passed away yesterday morning at the Munroe Regional Medical Center in Ocala, Florida. Tillis battled intestinal issues since early 2016 and never fully recovered. The suspected cause of death is respiratory failure. Tillis was 85.
The Country Music Hall of Famer leaves behind six children (Pam Tillis, Connie Tillis, Cindy Shorey, Sonny Tillis, Carrie April Tillis, and Hannah Puryear), six grandchildren, a great grandson, a sister (Linda Crosby) and brother (Richard Tillis), the mother of five of his children (Doris Tillis), his longtime partner (Kathy DeMonaco), and many lifelong friends and fans around the world.
The Tillis family asks for your prayers and will soon release more information regarding funeral services in Florida and Nashville.
Mel Tillis Send Me Down To Tucson Lyrics
No one wants to go down to Tucson in the summer
So this time the boss chose me
I've been sort of restless yes he thought it might help if
I got away from my wife and family
There's been no other woman since the mother of my children
And in each and every way she's a lady
Now there's one that I'll remember a sultry night we spent together
And she satisfied the love inside of me
Go on and send me down to Tucson and I'll get the job done
And call up the one whose love is free
She may be easy and I love my lady
But the lady don't satisfy the love inside of me
I know the lady's not to blame cause they raised her prime and proper
While another takes her pleasures where she can
The one in Tucson she don't hide it and when she gets excited
She makes you feel your every inch a man
But if I could have a wish that I knew would be granted
Don't you know that one wish would be
Just to lay beside my lady and she'd be the kind of lady
To satisfy the love inside of me
Go on and send me down to Tucson and I'll get the job done
And call up the one whose love is free
She may be easy and I love my lady
But the lady don't satisfy the love inside of me
Go on and send me down to Tucson and I'll get the job done
Go on and send me down to Tucson and I'll get the job done