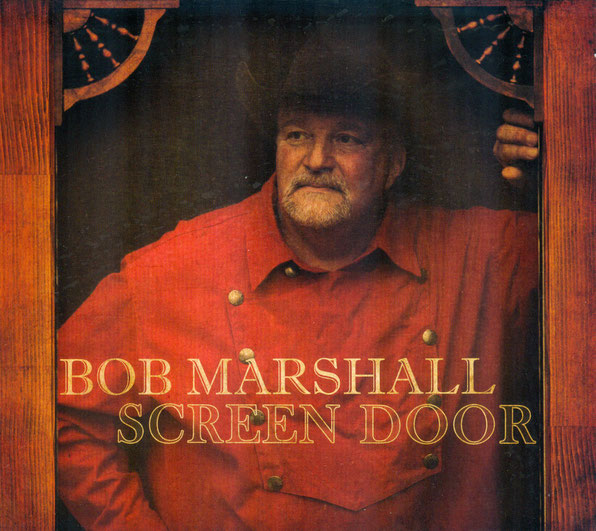 Bob Marshall's newest release is an enjoyable, solid mix of Contemporary Western and Country tracks  Ten top Austin-area session people participated, including former WMA artist/now Reckless Kelly leader Cody Braun.  When you're aiming to secure Texas radio airplay, this is all to the good.  But anyone doing it should know there is an Austin formula sound...and some of it has crept in here.
Picks from among the Marshall creations include the bluesy swinger "Hole In My Rope," "He Talks To God," "Rodeo Queen Deluxe" and "It's Gonna Get Western."  Add to them Marshall's fine cover of the Donnie Blanz/Ed Bruce song "You Just Can't See Him From The Road."
Bob Marshall is a strong enough performer to garner airplay and fans wherever he can, and he certainly can't be blamed for looking for both wherever they can be had.  He's another example of the need to build a commercial base from which serious Western artists can work.  Thirteen tracks.  Recommended.
CD: $20 ppd through cdbaby, iTunes, www.PayPal.me/BobMarshallMusic 
- by Rick Huff
It's Gonna Get Western
Halo and Noose
Heaven Has A Screen Door
I Won't Need To Say A Thing
You Just Can't See Him From The Road
'Gator Bait
The Wolf We Choose To Feed
Hole In My Rope
He Talks To God
Buckskin Gelding
I'm Seeing Red
Rodeo Queen Deluxe
If This Door Could Talk