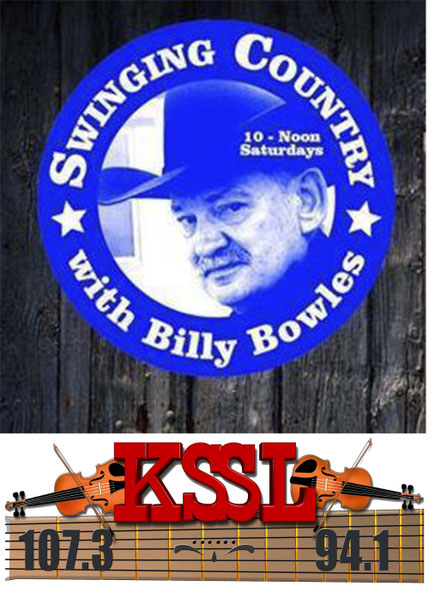 Howdy friends & fans I want to start by again thanking Tracy Pitcox, & David D. Stallings for joining me last week in Remembering the Life & Music of Mel tillis. 
I Swing right out this week with one from Chuck Cusimano followed by Solitaire Miles = Susie Blue and Lonesome Fellas with a Milton Brown Classic and while at it will play the original as well. Next I will spin one from Roxane Atwood's other 1/2 Tim Atwood, Larry Goddard, A World Radio Premiere Christmas Song from Fort Worth's Craig Murphy. 
New Music to Swinging Country from Ann Morton, Mike Donnel, Billy O'Rouke.
Next will be music from Bobby Flores & The Yellow Rose Band also Dee Jee Overbey's Husband the late Great Dickey Overbey & Bobby Flores. I will have a Visit with Bobby on My Swing It Out Segment then two more from Bobby & Yellow Rose Band. Next I am Proud to play the New one from Neal McCoy and one I recently World Radio Premiered from Tim Atwood. More New to the show Music from Larry Clark, then Jake Penrod to include an Announcement you do not want to miss. A Double Shot from Kenneth Goldsmith.
A Treat in store as I Spin Bill Mack's Original Demo of Oh Please Blue Moon then Cathy Whitten's Version that I World Radio Premiered a few months ago. One from Leslie Tom.
Folks This weekend a Feature Story on Texas Country Reporter on Lucy Dean Record you do Not want to miss. I will be spinning one off her CD. 
Closing the show out with Christmas tunes from Penny Gilley Stanglin, Jerry Webb, Wade Teresa Landry, Darrell McCall. 
Please feel free to Share as much as you wish this post. Join Dena Wood & Myself each Saturday Morning on My Facebook Time Line for SWING BACK joining fans around the World listening to the show follow it in Pictures and visit comment making friends. Till then May God Bless You & Yours :) Keep Swinging Country