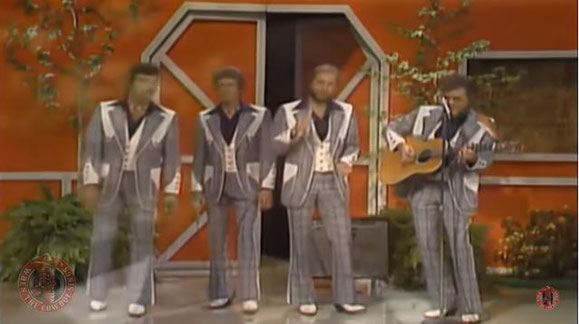 The Statler Brothers plays Silver Medals and Sweet Memories .
 This song is by The Statler Brothers and appears on the album Short Stories (1977).
Short Stories is the seventeenth studio album by group The Statler Brothers. It was released in 1977 via Mercury Records. The album peaked at number 21 on the Billboard Top Country Albums chart.
The Statler Brothers Silver Medals and Sweet Memories lyrics
Just a picture on a table
Just some letters Mama saved
And a costume broach from England
On the back it has engraved:
To Eileen, I love you
London, nineteen forty-three.
And she never heard from him again
And he never heard of me
And the war still ain't over for Mama
Every night in her dreams she still sees
The young face of someone who left her
Silver medals and sweet memories
In Mama's bedroom closet
To this day on her top shelf
There's a flag folded three-cornered
Layin' all by itself
And the sergeant would surely be honored
To know how pretty she still is
And that after all these lonely years
His Eileen's still his
And the war still ain't over for Mama...
Silver medals and sweet memories