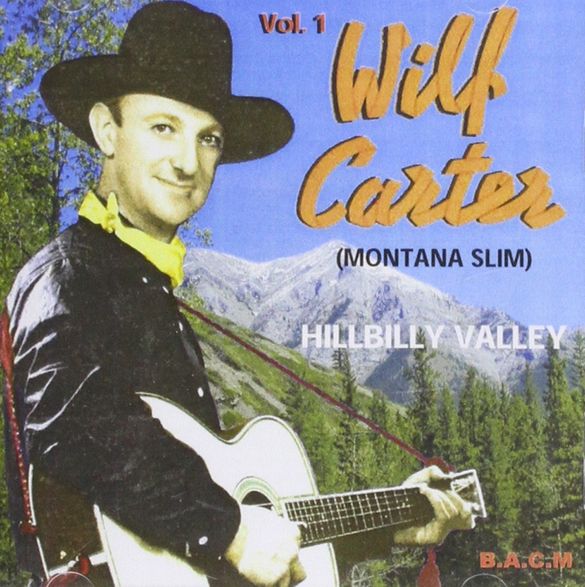 BACM 316 -Wilf Carter (Montana Slim) - Hillbilly Valley. 
Wilfred Arthur Charles Carter (December 18, 1904 – December 5, 1996), professionally known as Wilf Carter in his native Canada and also as Montana Slim in the United States, was a Canadian Country and Western singer, songwriter, guitarist, and yodeller. Widely acknowledged as the father of Canadian country music, Carter was Canada's first country music star, inspiring a generation of young Canadian performers.
24 tracks from this authentic yodeling cowboy, Canada's answer to Jimmie Rodgers here with a collection of 30s/40s songs all written by him.
My Lulu
Dusty Trails
The Preacher and the Cow
Two Gun Cowboy
My Old Lasso Is Headed Straight for You
My Rambling Days Are
Just One More Ride
Twilight on the Prairie
Call of the Range
Midnight Train
The Tramp's Mother
My Brown Eyed Prairie Rose
Sundown Blues
Cowboy Blues
Hang the Key On the Bunkhouse Door
Sittin' By the Old Corral
Trail to Home Sweet Home
Returning to My Prairie Home
Hillbilly Valley
Ridin' a Maverick
Cowboy's Heavenly Dream
When It's Twilight Over Texas
Roundup In the Fall