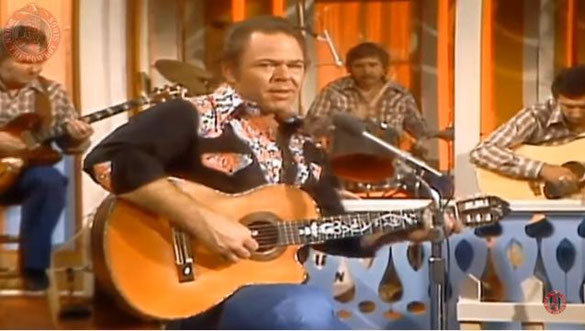 Roy Clark performs It's Been a Great Afternoon (Merle Haggard Cover)Hee Haw show in 1979.
"It's Been a Great Afternoon" is a song written and recorded by Merle Haggard. It was released in July 1978 as the second single from the album I'm Always on a Mountain When I Fall. The song reached #2 on the Billboard Hot Country Singles & Tracks chart.
 Roy Clark has been an important and influential figure in country music, both as a performer and helping to popularize the genre.
Roy Clark It's Been a Great Afternoon lyrics 
Last night we had a hell raisin' time
Nippin' on tequila and suckin' on limes  Sunrise chased the good time away
And good morning would have been the wrong thing to say
'Cause the poundin' in the top of my head
Hey didn't leave me any too soon
I can't say we've had a good morning 
But babe it's been a great afternoon
Well you nursed me through the morning while I was really down
Then one rowdy afternooner got me up and around 
Yes last night we had one hell raisin' time
But today won't be forgotten too soon
I can't say we've had a good morning 
Oh but babe it's been a great afternoon, yes sir
Well you nursed me through the morning while I was really down
Then one rowdy afternooner got me up and around 
Yes last night we had one hell raisin' time, he he
But today won't be forgotten too soon
I can't say we've had a good morning 
But dang it's been a great afternoon