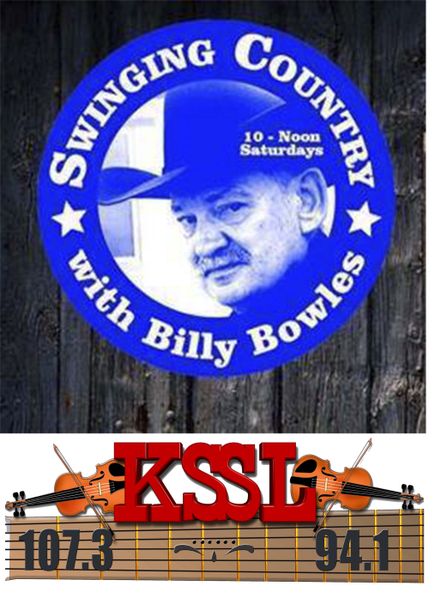 Swinging out the Gate with a Christmas Trio from Bob Wills, Erik Gordon Swanson, George Strait. Followed by REAL Traditional Country Music from Brad Howard, Lorraine Chavana, Bobby Marquez. Yes folks tha'ts Swinging Country :) 
Then Two World Radio Premiere Songs from Sandy Paramore of Decator, TX. Both Originals :) 
Followed by a Double Shot from Kenneth Goldsmith Midland, TX. Mudrock Recording Studio. 
As we Gear up for 2018 and The Next Tribute to Western Swing and Traditional Country Music @ The Sweetwater VFW Saturday January 6 2018 We will spin Three from Jody Nix & The Texas Cowboys and share information.
Next Round brings Ray Harrison, going out to Ray Jenkins. Then Buddy Eugene & Claudia Masteller Bailey, Neal Mccowan, Jake Cauley AKA JC Buckshot. 
A Double Shot from Dennis Paul Ledbetter!!!
A Word about the World Famous Lil' Red's Longhorn Saloon Craig Copeland followed by a Tune from the upcoming 5th Annual Billy Bowles Swinging Country & AWA Pre Awards Jam March 14 Fort Worth, TX. Back up Band Landon Dodd & The Dancehall Drifters. 
Then NEW Christmas Music to Swinging Country from Jennifer Bruce, Carol Markstrom & Rex Allen Jr. Then Gena Eugenia Roberts Hamilton. Closing the Show out with Christmas Music from Chuck Cusimano, Kimberly Murray Manning, Kacey Musgraves & Willie Nelson, Gary P. Nunn, Mary Kaye, Lisa Layne Stewart, Bobby Flores & Dickey Overby. 
WOW A Lot of Awesome Music Packed in with Information. Join us for a Deserved Break and Follow along on SWING BACK as the Program is Broadcast in Pictures on My Personal Timeline Thanks to Dena Wood. Please Share Away with this post. Till Next post May God Bless You & Yours :) Keep Swinging Country---