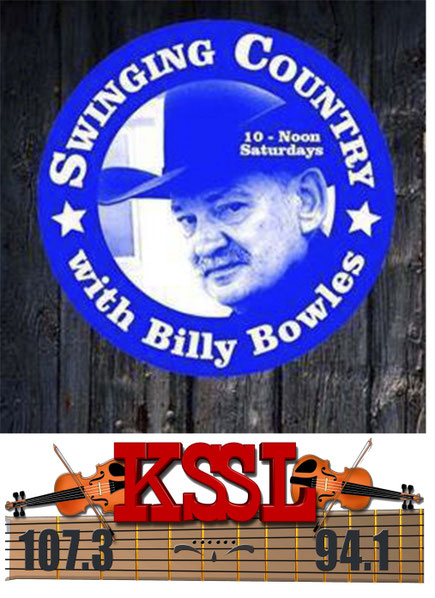 Howdy friends & fans around the Globe I invite you to join me as I kick the show off with a Double Shot from Jody Nix and fill you in on The Big Dance in Sweetwater, TX Saturday Jan. 6 @ The VFW Call Brian Gilmore @ 325-260-1440 & Reserve your seats Now sure to be Yet another Sell out!!! 
I will follow that with yet another Double Shot from Kenneth Goldsmith Midland, TX. Then the Christmas Special takes over inc. as many of your request as I could get to had to record show early this week and did not have the names with me on the request but will tag every one here I can :) First group Wade Teresa Landry, Penny Gilley Stanglin, Chuck Cusimano, Jerry Webb. Followed by Craig Murphy, Ann Morton, Eugenia Roberts Hamilton,with tunes released this year getting a lot of attention. The next group has Skip Ewing, Gary P. Nunn with one written by Levi Mullen. Chuck Cusimano. 
Up next More of your request from Bobby Helms, Larry Clark, Brenda Lee, Michael Martin Michael Murphey & Susan Boggus.
The next group has Gary P. Nunn, Asleep At The Wheel, The Tractors, & Michael Murphey. 
More Requested Music from Rich Price, Mary Crawford Knaphus AKA Mary Kaye, Bob Wills, George Strait Lisa Layne Stewart, Alan Jackson, Roger Miller, Jim Reeves, Grandpa Jones, And due to the many request & popularity of the Instrumentals from the CD Christmas In OL' San Antone By The late Great Dickey Overby & Bobby Flores I close out with a few of them as time allows.
UPCOMING SHOWS NEWS
December 30 My Annual Hank Williams Sr. Tribute with Special Co Host Jake Penrod. A Must listen to episode for ALL Hank Fans. 
January 6 Special Guest Jody Nix. Also Possibly a World Radio Premiere on a Long awaited New Album from Doug - Farrier Figgs & Mikki Daniel watch & listen for details :) 
January 13 Tentative Hope to Have ALL Top 5 Finalist in Music for The 22nd Annual Academy of Western Artist Will Rogers Awards Spread word to ALL Nominees.
January 20 The Long Awaited and Anticipated World Radio Premeire of Billy Mata's Third in the Trilogy of This is Tommy Duncan. ALL Western Swing Fans will want to tune in. 
Don't Forget to Join Dena Wood & I each Saturday morning on my Billy Bowles Facebook Timeline for SWING BACK watch as you listen and chime in and have fun.
Till next post May God Bless You & Yours :) Keep Swinging Country---