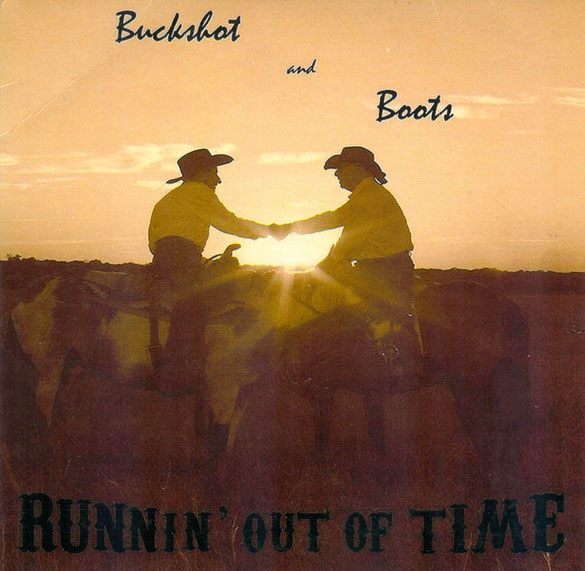 This CD from the Kansas duo known as Buckshot & Boots seems to be one of those that may have been produced solely to give audiences a little take-home souvenir opportunity.  But it is almost surely an accurate representation of their live effect.
In a mix of Country/Folk and Western originals, the album presents an intimate and home-done feel.  Some of the guitar work comes off as being a bit rough around the edges.  Some of the specific Western tracks by subject or setting include "Bravos River Sweetheart," "The Posse," "Trails End" and "Tough Trip Through Paradise (The Ballad Of Andrew Garcia)."  Tracks I would call "picks" are "Memories Of You (To A Friend Who's Passed On)," "Trails End" and I would have included "Tough Trip Through Paradise..." were it not for the imbalance in presence between the guitar and the vocal.
The album is available online in a format that can let you hear samples.  Twelve tracks.
CD:  (www.cdbaby.com)
Bravos River Sweetheart
Sweet Dream
Not Your Fool Anymore 
Lord, Here I Am
One Tear at a Time
When Is Daddy Coming Home
Memories of You (To a Friend Who Passed On)
Three in the Morning
Red Clay
The Posse
Trails End
Tough Trip Through Paradise (The Ballad of Andrew Garcia)