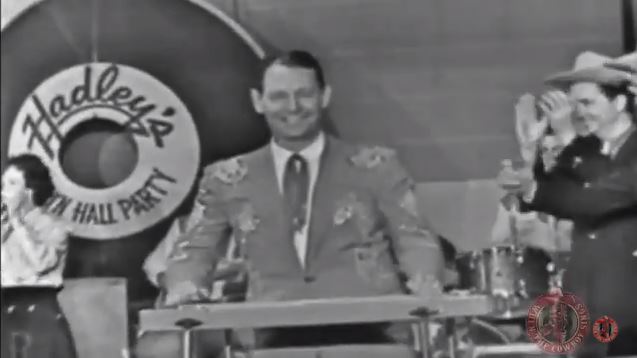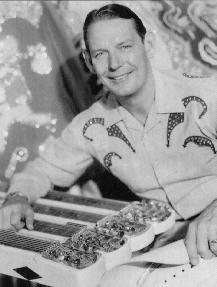 Leon McAuliffe (January 3, 1917 – August 20, 1988), born William Leon McAuliffe, was an American Western swing musician from Houston, Texas. He is famous for his steel guitar solos with Bob Wills and The Texas Playboys, inspiring Wills's phrase, "Take it away, Leon." As a member of Bob Wills and the Texas Playboys, McAuliffe was posthumously inducted into the Rock and Roll Hall of Fame in 1999 in the early influences category.
"Steel Guitar Rag" is the seminal Western swing instrumental credited with popularizing the steel guitar as an integral instrument in a Western band.
Written by Leon McAuliffe, it was first recorded by Bob Wills and The Texas Playboys in 1936.Many musicians and bands have recorded this instrumental over the years. A recent version was performed by Country Music Hall of Famer Jimmy Russell.