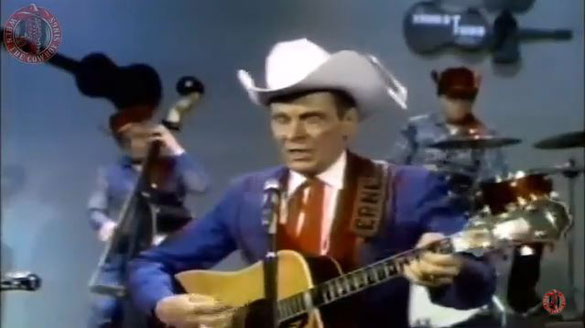 Ernest Tubb performs "Release Me".Live on The Ernest Tubb,this song appears in the album "By Request" of 1965
"Release Me" (sometimes rendered as "Release Me (and Let Me Love Again)"), is a popular song written by Eddie "Piano" Miller and Robert Yount in 1949. Shortly afterward it was covered by Jimmy Heap & the Melody Masters (1953), and with even better success by Patti Page (1954), Ray Price (1954), and Kitty Wells (1954). 
In country music, "Release Me" became a hit for Jimmy Heap, Kitty Wells, and Ray Price, all in 1954. Even though Price had several major hits beforehand, "Release Me" is sometimes considered his breakthrough hit. The song had elements of the 4/4 shuffle, Price's signature sound that would become more evident on future successes such as "Crazy Arms."
Ray Price Release Me Lyrics
Oh, please release me, let me go
I don't love you anymore
To live together is a sin
Release me, and let me love again.
Oh, I have found a new love, dear
And I will always want her near
Her lips are warm while yours are cold
Release me, my darling, let me go.
So, please release me, let me go
I don't love you anymore
To live together is a sin
Release me, and let me love again