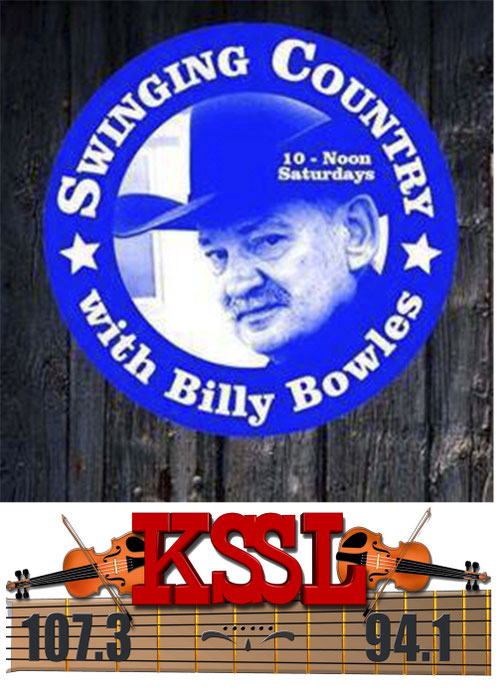 Starting out with 4 popular songs from 2017 Nominated for AWA Western Swing Song we will hear from Rick Norcross & The ALL Star Ramblers, Kim W. Blakey, Leon Rausch, & Garry Ash
Next group 4 popular Pure Country Songs in 2017 that made AWA Nomination one from Will Banister, Chuck Cusimano, Brad Howard, Cathy Whitten.
Then my First of Two Spotlights & Swing It Out Visits this week starting with Jody Nix he and his Texas Cowboys will be in Sweetwater, TX @ The VFW open to Public this Saturday Night Jan. 6 Call Brian Gilmore 325-260-1440 NOW. 
Next up a Double Shot from Kenneth Goldsmith Midland, TX.
On to 4 of the popular Western Songs from 2017 Nominated for AWA we will hear from Rex Allen Jr. , Mary Crawford Knaphus = Mary Kaye, Bob Marshall, Gary & Jean Prescott.
Then Hopefully some of the Young Artist Nominated Ruby Pearson, Jack Phillips, Leddy Taylor Bragg.
The Big Event of the week is Next with WORLD RADIO PREMIERS from Doug Farrier Figgs & Mikki Daniel off there About to be released Album " Thinkin' of You" and my 2nd Swing It Out Visit with Mikki Daniel we will share personal stories history the World Premieres And More Big News known only to close friends on Social Media first Broadcast Media will be Swinging Country. WOW What a episode!!!!
Please share PLEASE SHARE SHARE SHARE This Post!!!!!!!!!! And I do appreciate that friends fans & administrators of Groups. 
NEXT WEEK AWA TOP 5 ANNOUNCEMENTS In ALL MUSIC CATEGORIES ACADEMY OF WESTERN ARTIST 1/13/18 
ALL Fans Artist, Musicians, Disc Jockeys, Public Relations Managers, Club & Theater Owners, Event Planers, Festival's, Independent Record Labels, Booking Agents, Entertainment Reporters etc. Make sure you are listening as Swinging Country is The FIRST PLACE Any Where to find out Who made it. Best Wishes to ALL Nominees :) Spread the word the Audience for this Episode will be ENORMOUS!!! H U G E Always is :)
January 20 will be A FOCUS on This Is Tommy Duncan The Trilogy With Billy Mata & I sharing the History much from Volume 3 to be World Radio Premiered on Swinging Country that day!!! 
Always have Pen & paper when listening to Radio especially Swinging Country. Till next post May God Bless You & Yours :) Keep Swinging Country---