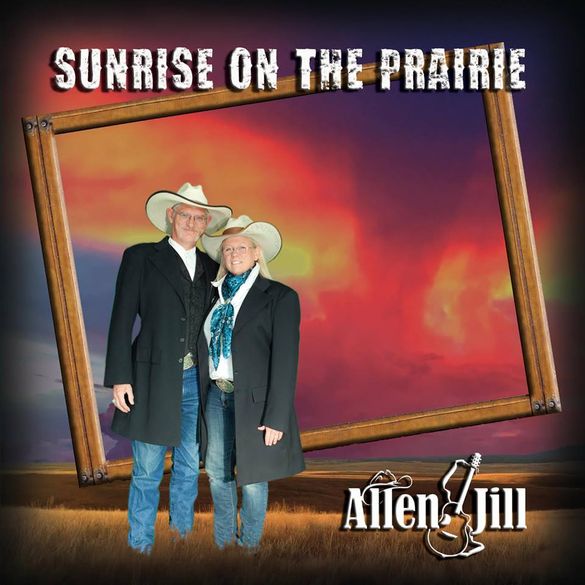 Happy it got there! 
Sunrise On The Prairie CD by Allen and Jill released to Radio January 2018.
Allen Kirkham wrote 5 songs for this CD about life in the Black Hills of South Dakota: "Sunrise On The Prairie", "God's Country Waltz", "Muckin' Out Stalls!", "Love Burst (Song For Jill)", and "Uncle Bob".
All other dongs are Public Domain Western songs written from 1870 to 1907.
Allen Kirkham on Vocals, Yodels, Guitar and Mandolin.
Jill Kirkham on Vocals, Acoustic Bass, and Harmonica.
Sunrise On The Prairie Title Song written by Allen Kirkham.  Features Fiddle by Joe Stephenson of the Flying W Wranglers.
The rest of the songs also feature Juan Eduardo DeHoyos on Lead Guitars, and Katie Lautenschlager on Fiddle.
To purchase the CD mail check $20 US made out to Allen Kirkham to:
Allen and Jill
25353 S. Lightning Creek Road
Custer, SD 57730
USA
To purchase CDs, please email KirkhamMusic@icloud.com
Sunrise On The Praire
Whoopie Ti Yi Yo
God's Country Waltz
I Ride An Old Paint
Muckin' Out Stalls
Red River Valley
Love Burts
Home On The Range
Buffalo Gals
Spanish Is The Loving Tongue
Uncle Bob
All The Pretty Little Horses