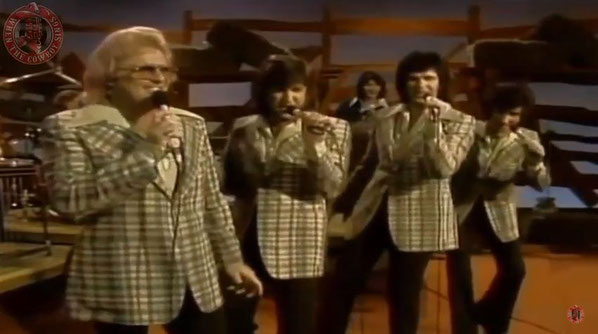 Oak Ridge Boys performs "He's Gonna Smile On Me "on Hee Haw.
"He's Gonna Smile On Me" This song  appear on the album The Oak Ridge Boys (1974).
The Oak Ridge Boys are an American country and gospel vocal quartet. The group was founded in the 1940s as the Oak Ridge Quartet. They became popular in southern gospel during the 1950s. Their name was officially changed to the Oak Ridge Boys in the early 1960s, and they remained a gospel group until the mid-1970s, when they changed their image and concentrated on country music.
Oak Ridge Boys He's Gonna Smile On Me  lyrics
I wasn't born with a silver spoon in my mouth
Often there was times when I had to go without
Right now I'm happy as I can be
If I treat people right He's gonna smile on me
He's gonna smile on me
He's gonna smile on me
If I just say my prayers at night
And treat people right He's gonna smile on me
I've been falsely accused and many times misused
But to get revenge I just simply refuse
Instead I'm happy as I can be
If I treat people right He's gonna smile on me
I've been called a fool and used just like a tool
But I still believe in the golden rule
And right now I'm so happy as I can be
If I treat people right He's gonna smile on me