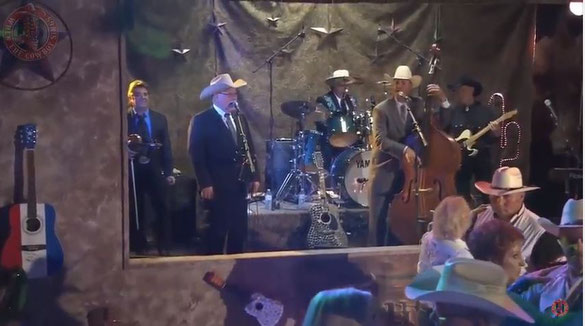 Tommy Hooker performs "I thought I heard You Calling My Name"on TruCountry Show 2017.
Song from the album "It Should Be Easier Now ... But it is not"
Here is a brand new CD of 12 tunes by the talented veteran vocalist, Tommy Hooker. He is backed by his son Jake, the album producer, on vocals and upright and Tic Tac bass. He is also backed by many other wonderful musicians with Randy Reinhard playing steel guitar and Hank Singer and Jess Meador playing fiddles. Jess is also heard on background vocals. Josh Rogers plays drums, Larry Reed- saxophone and Tim Alexander and T. Bonta play piano. The guitarists are Dave Biller, Glen Fleming and the great Bobby Flores.
The album opens in the Texas Dance Hall mood from the library of the great Ray Price with Ray Pennington's Somewhere in Texas. Others with that sound are I Thought I Heard You Calling My Name, Roger Miller's Into My Arms Again from George Jones and country music, Tom T. Hall's If I Ever Fall in Love with a Honky Tonk Girl and two with that sound from the Willie Nelson pen, What a Way to Live from the great Johnny Bush and another from Ray Price, It Should Be Easier Now. Popular music is represented with the south of the border sound of Blue Eyes and there is the Texas Western Swing sound of Dewey Groom and Vern Stovall's Dallas. George Jones and country music is again remembered with Root Beer. Another sound from country music is Feet. Tommy goes into the Bob Wills song book for You Do not Love Me But I'll Always Care and closes the album with Denver Darling and Vaughn Horton's gem Choo Choo Ch Boogie from Louis Jordan and so many since.
 Review CD Mike Gross "Swingin' West"