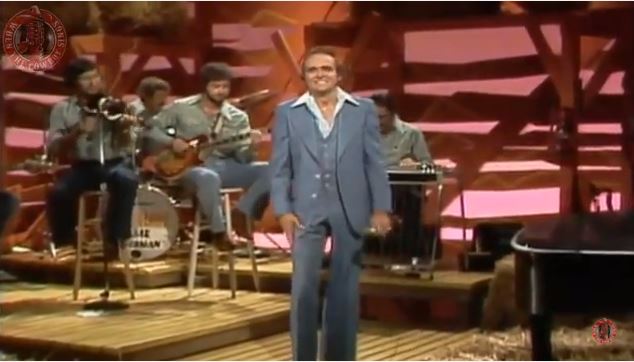 Billy Parker performs "Thanks A Lot "on Hee Haw 1979.
Billy Parker (born July 19, 1939 in Okemah, Oklahoma) is country music disc jockey and singer. Parker was named Disc Jockey of the Year by the Country Music Association in 1974 and by the Academy of Country Music in 1975, 1977, 1978 and 1984.  He was inducted into the Country Music Disc Jockey Hall of Fame in 1992, the Western Swing Hall of Fame in 1993, and received the Oklahoma Association of Broadcasters' Lifetime Achievement Award in 1995. 
Written by Eddie Miller and Don Sessions.
It appears on the Ernest Tubb album of the same name, recorded in 1964.
He reached number 7 on the lists of, Billboard Country Albums 1964.
Ernest Tubb Thanks A Lot Lyrics
Thanks
Thanks a lot
I got a broken heart
That's all I've got
You made me cry
Now I cried a lot
I lost your love
Baby thanks a lot
You told our friends
As I was passin' by
That you're not sorry
That you made me cry
You said I deserve
Just what I got
Well if that's how you feel
Honey thanks a lot
Thanks thanks a lot
You wanted a fool
And I played the part
Now all I've got
Is a broken heart
We loved a little
And laughed a lot
Then you were gone
Honey thanks a lot