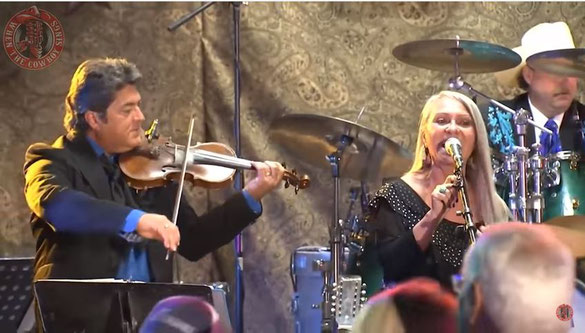 TruCountry: Mona McCall performs "Once A Day".on 2018.
"Once a Day" is a song written by Bill Anderson and recorded as the debut single by American country artist Connie Smith. It was produced by Bob Ferguson for her self-titled debut album. The song was released in August 1964, topping the Billboard country music chart for eight weeks between late 1964 and early 1965.[1] It was the first debut single by a female country artist to reach number one.
This song peaked at number one on the Billboard Hot Country Singles chart for the week of November 28, 1964, and it stayed at number one for eight consecutive weeks.
Connie Smith Once a Day Lyrics
When you found somebody new I thought I never would
Forget you for I thought then I never could
But time has taken all the pains away
Until now I'm down to cryin' once a day
Once a day, all day long
And once a night from dusk 'til dawn
The only time I wish you weren't gone
Is once a day, every day, all day long
Well I'm so glad that I'm not like a girl I knew one time
She lost the one she loved then slowly lost her mind
She sat around and cried her life away
Lucky me I'm only crying once a day
Once a day, all day long
And once a night from dusk 'til dawn
The only time I wish you weren't gone
Is once a day, every day, all day long