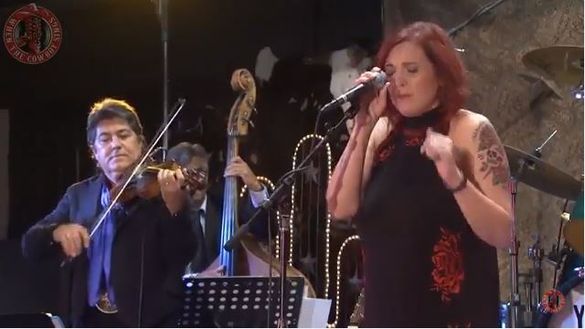 TruCountry: Amber Digby  performs "How Can I Unlove You"on 2017.
"Amber D has an amazing voice! She continues to carry on with that unique style which makes her voice one of the finest female country vocalists! Her voice touches my heart and my soul." – Ronnie Milsap, Country Music Legend
Texas claims Amber Digby, but her roots (both musically and geographically) lie in Nashville, TN. Born and raised in the birthplace of Country Music, Amber comes from a long line of Classic Country Music Royalty. Amber's father is Dennis Digby, longtime bass player in the Coal Miners, Loretta Lynn's road band. Amber's mother, Dee, was a backup singer for artists such as Connie Smith. Amber's stepfather, Dicky Overbey, is a steel guitar legend who recorded and performed with Faron Young, Connie Smith, Hank Williams, Jr., Ronnie Milsap, and Johnny Bush. And Amber is the niece of Darrell McCall, who garnered a #1 hit when he wrote "Eleven Roses", on top of his own solo top 40 hits.