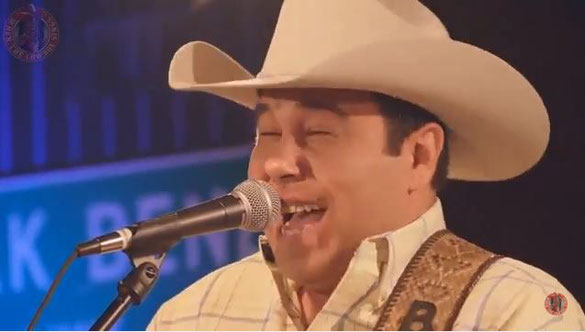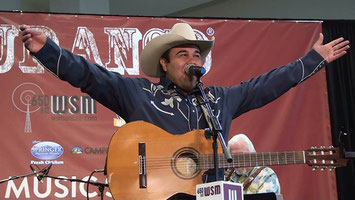 The Independent Artist of the Year….the latest honor awarded to Bobby Marquez by the CMA of Texas. The Texas-born singer/songwriter is reaching crowds far and wide…now a member of the Wheeling, West Virginia Jamboree. Appearances on national television and Australian country music award nominations validate his love of country music is shared by many. 
Bobby Marquez's magnetic smile and refreshing tongue-in-cheek, but heartfelt,honky-tonk style stirs an energy with audiences singing and dancing along. "I think one of the coolest things I've seen up on stage, to date, was when Iplayed a festival in Australia and a crowd from Japan, who barely spoke English, started singing along. Goes to show that music is a universal language." recalls Bobby.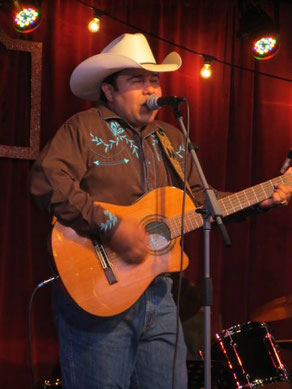 His simple melodies and catchy lyrics have also caught the ear of some notable country music singers from Alan Jackson and Ty Herndon to George Strait who recorded a waltz written by Marquez in 2010. 
For Bobby Marquez, the songwriting and performing are about connecting with the crowd, including a booming Hispanic population for whom he has become somewhat of a groundbreaker. 
Marquez was quite shy as a child and music seemed to be the outlet to get his feelings out in the open. "I wrote one song called 'That's Life' about my grandmother after she died. It was a way for my family to move on and celebrate her life. I've been really blessed to have so many people tell me that song helped them when they played it at a loved one's funeral. What an honor," remarks Bobby. 
Growing up in the small, Texas town of Freer also prepped Bobby Marquez as an entertainer. "We knew everyone and what they were up to, so I take an interest in the people who pay good money to come see our show or buy a CD. I am never too busy to sit and have a conversation or shake a hand and that is what I do every show… and always will," states Bobby.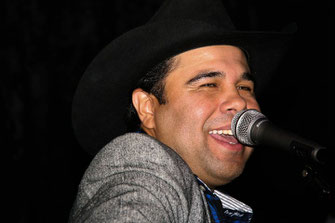 Bobby Marquez's sound is also found in those roots. Marquez remembers, "My dad loved Ernest Tubb and Faron Young. Vern Gosdin was a household voice. But my dad loved the Tex-Mex too. Freddy Fender and Johnny Rodriguez just added a mellow romance to the twang of country that I like to throw into my songs." 
Bobby Marquez's self-titled, debut album was not only chosen as the album of the year in European 'Country Music People" magazine, but it was also a topseller across the UK. His overseas success led to a nomination in 2011 for International Performer of the Year at the Canberra Country Music Awards. 
Success at home includes three Texas Chart and Music Row Chart hits. Bobby hosted the Ernest Tubb Midnight Jamboree. He also appeared on the nationally televised 'Larry's Country Diner' and 'Better Nashville.' Appearances on 650AM WSM, the Grand Ole Opry station, along with airplay on iHeart Radio and the XM/Sirius satellite network add to his credits. Bobby has shared the stage with Ray Price, Mel Tillis, Johnny Rodriguez, Martina McBride, Easton Corbin, Janie Fricke, Johnny Lee and Lonestar… just to name a few. 
And several online and magazine articles, including 'The Nashville Music Guide' all praise Bobby Marquez as the real deal and someone for music row big hitters to watch out for..
Wonderful track from their album"Bobby Marquez",  To order your copy, or get more information go to: