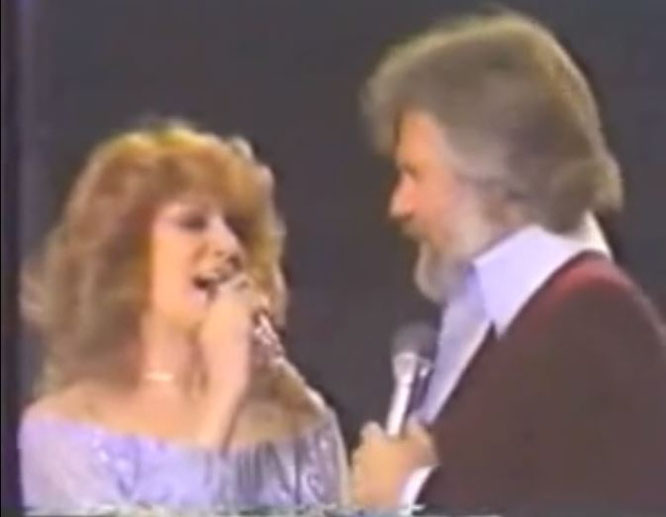 Kenny Rogers returns to his birthplace Crockett,TX. We meet his mother Lucille and visit a working ranch, a high school pep rally, and see Kenny on a local radio station. We go to Opryland in Nashville, TN to hear Kenny sing his hits along with Ray Charles and the Oakridge Boys.
Kenneth Ray Rogers (born August 21, 1938) is an American singer, songwriter, actor, record producer, and entrepreneur. He is a member of the Country Music Hall of Fame.
Though he has been most successful with country audiences, Rogers has charted more than 120 hit singles across various music genres, topped the country and pop album charts for more than 200 individual weeks in the United States alone, and has sold over 100 million records worldwide, making him one of the best-selling music artists of all time.On September 25, 2015, Rogers announced on NBC's Today Show that he was retiring from show business after a final tour to spend more time with his wife and twin boys.
Kenny Rogers And Dottie West Everytime Two Fools Collide lyrics
You want things your way
And I want them mine
And now we don't know
Just where to draw the line
How can love survive
If we keep choosing sides
And who picks up the pieces
Every time two fools collide
You lay the blame on me
And I put the blame on you
But why do we keep finding faults
In everything we do
And how long can we keep right and wrong
So cut and dried
And who picks up the pieces
Every time two fools collide
We can save our love
We still have the time
Oh, I know there must be a way
That we still haven't tried
To keep our hearts from breaking
Every time two fools collide
To keep our hearts from breaking
Every time two fools collide