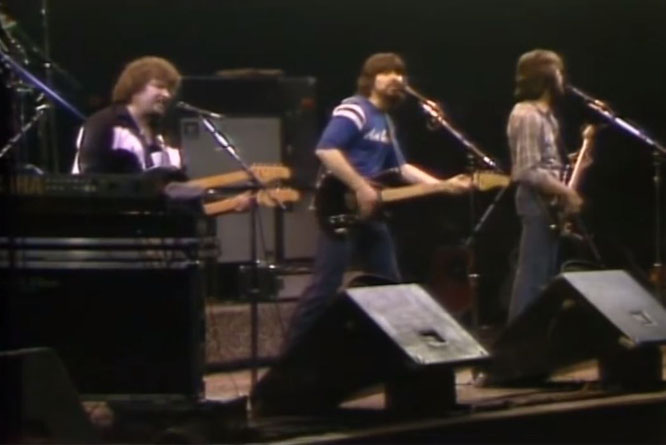 "Take Me Down" is a song recorded by American country music band Alabama. It was released in May 1982 as the second single from Alabama's album Mountain Music.
Written by Exile band members Mark Gray and J.P. Pennington, the song was originally recorded by Exile in the early 1980s. The Exile version was released as a single, but failed to become a hit, although it reached number 2 on the Bubbling Under Hot 100.
However, it was not until Alabama released the song that it was the group's seventh number one on the country chart.In addition to its success on the country charts, the song fared modestly well on pop radio, reaching No. 18 on the Billboard Hot 100.
Alabama - Take Me Down Lyrics
Fly away with me tonight
Take me on a one-way flight in your lovin' arms
And everything's gonna be alright
You're the one who took my hand
When no one else could understand
You're the one who moves me
Like nobody else can
In your eyes I see the light
It's your emotions glowing bright
So keep the fires burning
And let it warm me through the night
You can be a part of me
'Cause you're what love was meant to be
You and me baby we'll set the flame inside free
Take me down to where I want to be
Turn around, the man who lives inside of me
Take me down and lose me all night long
Hold me close and make me strong
Take me down, take me down tonight
You don't have to stay forever
Let's just put our hearts together
And share another night in ecstasy
We know that it's feelin' better
Every time we come together
Maybe love was meant for you and me