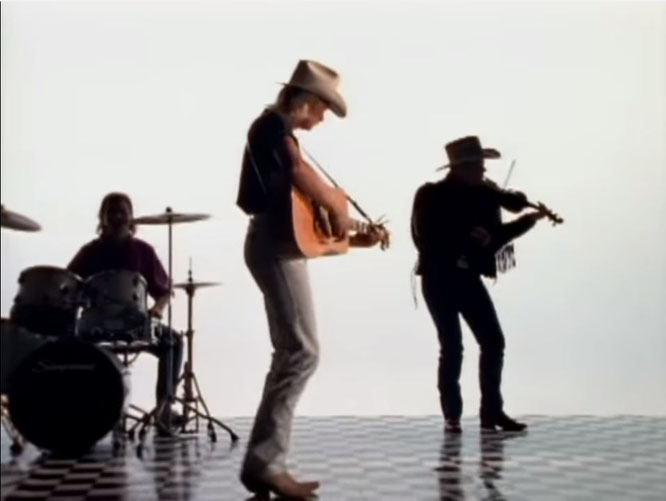 Alan Jackson performs "She's Got The Rhythm (And I Got The Blues)"
"She's Got the Rhythm (And I Got the Blues)" is a song co-written by American country music artists Alan Jackson and Randy Travis, and performed by Jackson. It was released in October 1992 as the first single from his album A Lot About Livin' (And a Little 'bout Love). The song received an award in 1993 from Music City News for being one of the most performed country songs of the year.
The song is a R&B inspired tune that Jackson and Travis wrote while on tour together in 1991. They planned to pitch the song to B.B. King to record but Jackson decided to take it and record instead.
Alan Jackson - She's Got The Rhythm (And I Got The Blues) lyrics
This old bar stools feeling higher
As a started sinking lower
The minute that she waltzed right through that door
Not long ago I held her
Like a fool I went and left her
Now she's with somebody else out on that floor
And she's got the rhythm and I got the blues
And she's showing me how much I had to lose
With her every little move she's telling me I'm over you
She's got the rhythm and I got the blues
Well that music's gettin' louder
As my heart keeps beatin' faster
As she spells out regret in perfect time
Well I thought I wanted freedom
But that ball and chain I needed
'Cause when you choose, sometimes you lose the prize
And she's got the rhythm and I got the blues
And she's showing me how much I had to lose
With her every little move she's telling me I'm over you
She's got the rhythm and I got the blues
With her every little move she's telling me I'm over you
She's got the rhythm and I got the blues