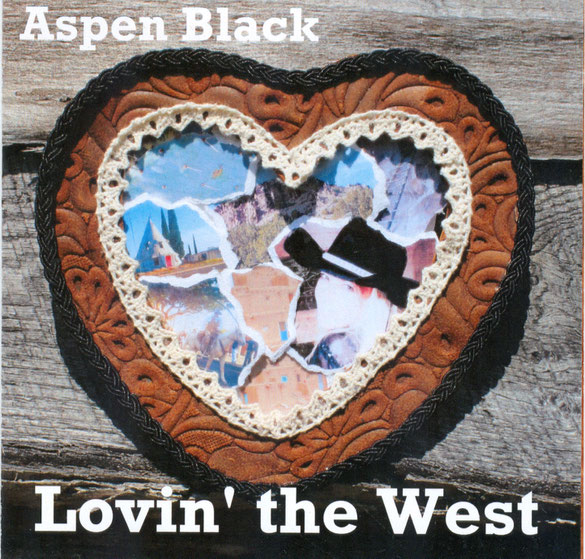 "Lovin' The West"
On Aspen Black's newest release, musical enhancements are provided by Kerry Grombacher (mandolin, harmonies and a lead vocal duet on "Sing Me A Campfire Song") and by album co-producer Randolph Walker (lead and rhythm guitar, harmonica, acoustic bass and harmony vocals).  The effect makes this one Ms. Black's best produced CD to date.
For listeners who recall the sound of certain mid-1960s groups, Aspen Black's high, crisp vocals might prove reminiscent of hits from The Silkie (i.e., "You've Got To Hide Your Love Away") or perhaps We Five who scored with "You Were On My Mind."  It's a favorable comparison I'm trying to make, anyway! 
Picks on this release include the Cowboy reality check "It Must Be The Rain," the westward migration song "Go West," "the title track "Lovin' The West" and "El Dorado" (although some of its lyrics may be a little hard to make out).  Fans of Ms. Black should find sufficient fodder here on which to graze.   Ten tracks.
CD:  (available through www.aspenblackcowgirl.com)
-  by Rick Huff