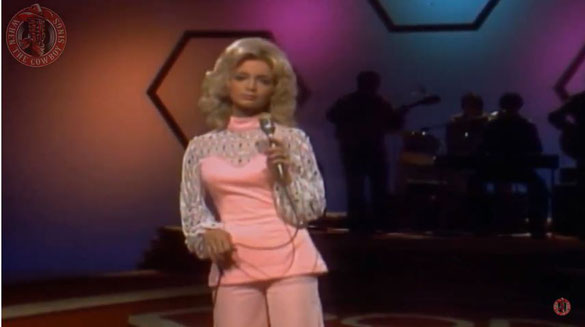 Barbara Mandrell performs "Midnight Angel",Live on Po Goes The Country.
Midnight Angel is the sixth studio album by American country music singer, Barbara Mandrell, released in October 1976.
Like Barbara's previous album, Midnight Angel was not as successful as future releases. However, the album set the stage for her future recordings under the label. Only one single was released, "Midnight Angel", which peaked at #16 on the Top Country Singles chart. The album also peaked at #24 on the Top Country Albums chart. With her second album under ABC/Dot, the subject matter of her songs got sexier, as exemplified in "Pillow Pleasure", "Slippin' Around Again", and the pop-tinged "I Never Said I Love You." The album's closing track, "Married But Not to Each Other", was later released as a single after its inclusion on Lovers, Friends, & Strangers the next year. Like Barbara's previous album, This Is Barbara Mandrell, Midnight Angel, also consisted of 11 tracks.
Barbara Mandrell Midnight Angel lyrics
There's a place in every bar room
And a verse in every song
For a woman trapped and lonely
By a man that's done her wrong
Now I know it won't be easy
Cause i'm not the easy kind
But i need someone to hold me
Or i'm gonna loose my mind
Is there room for another Midnight Angel
Are there words for another hurtin song
Is there room for another midnight angel
If there is i'm betting (ooooooh)
I'll have my wings berfore the morning comes
Now I thought that neon nightmares
Were like Sunday sermon scares
Till I turn to face the man i loved
And found a pillow there