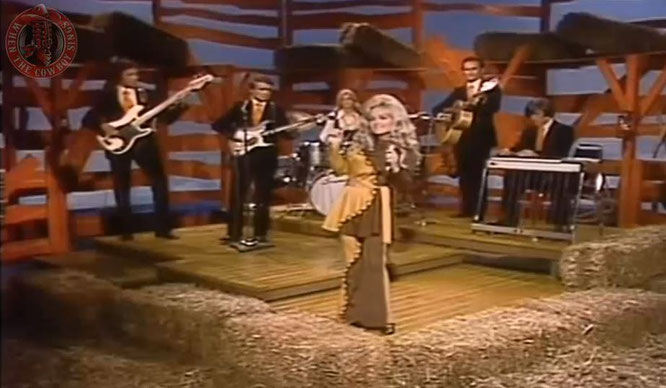 Barbara Mandrell performs "Show Me".on Hee Haw.
Barbara Ann Mandrell (born December 25, 1948) is an American country music singer, musician, and actress.She is known for a series of top-10 hits and TV shows in the 1970s and 1980s that helped her become one of country's most successful female vocalists of that period.She was inducted into the Country Music Hall of Fame in 2009 and is a member of the Grand Ole Opry.
Mandrell was the first performer to win the Country Music Association's "Entertainer of the Year" award twice. She also won twice the Country Music Association's "Female Vocalist of the Year" in 1979 and 1981.
Barbara Mandrell Show Me lyrics
Show me a man that's got a good woman show me
Show me a man that's got a good woman show me
Show me a man that's got a good woman show me a man that's got a good woman
Show me a man that's got a good woman show me a man that's got a good woman
Show me a man that's got a good woman
I'll show you a man that goes to work hummin' 'cause
He knows he's got sweet love comin' at the end of his workin' day
Show me a woman that's got a good man show me
Show me a woman that's got a good man show me
Show me a woman that's got a good man show me a woman that's got a good man
Show me a woman that's got a good man show me a woman that's got a good man
Show me a woman that's got a good man
I'll show you a woman doin' all she can
To make life worth livin' for her good man so his troubles don't cross his mind
Show me two people in love with each other show me
Show me two people in love with each other show me
Show me two people in love with each other show me two people in love with each other
Show me a man that's got a good woman show me
Show me a woman that's got a good man show me
Show me two people in love with each other show me