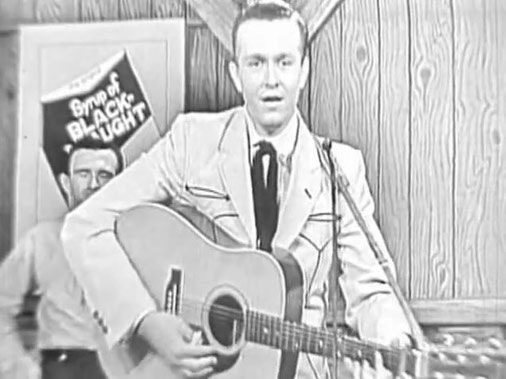 "City Lights" is an American country music song written by Bill Anderson. It twice became a #1 hit — in 1958 and again in 1975.
Ray Price recorded the original version in 1958, with his version becoming a long-running #1 hit.
"City Lights" was one of Anderson's earliest major successes. He wrote the song when he was just 19, and it was picked up by Price in the spring of 1958, when Price was country music's predominant honky-tonk singer and stylist.
Released in June 1958, Price's version of "City Lights" stalled at #2 on the Billboard magazine Most Played C&W by Disc Jockeys chart later that summer. When Billboard introduced its all-encompassing chart for country music (called "Hot C&W Sides") on October 20, "City Lights" was the new chart's first #1 song. It remained atop the chart for 13 weeks, its last week being January 12, 1959. The song spent a total of 34 weeks on the chart.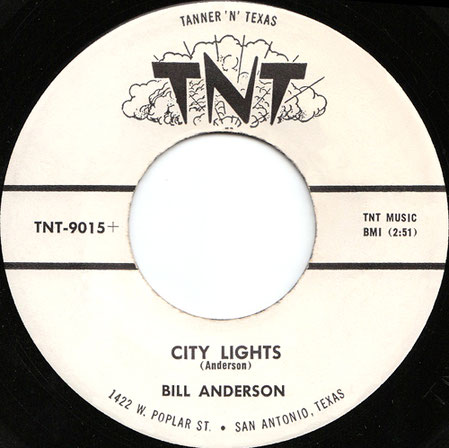 Bill Anderson - City Lights Lyrics
The bright array of city lights as far as I can see
The great white way shines through the night for lonely guys like me
The cabaretes and honky tonks their flashing signs invite
A broken heart to lose itself in the glow of city lights
(Lights that say forget her name) in a glass of cherry wine
(Lights that offer other girls) for empty hearts like mine
They paint a pretty picture of a world that's gay and bright
But it's just a mask for loneliness behind those city lights
The world was dark and God made stars to brighten up the night
Did the God who put those stars above make those city lights
Did he make a place for men to cry when things don't turn out right
Are we just supposed to run and hide behind those city lights
(Lights that say forget her love) in a different athmosphere
(Lights that lure are nothing) but a masquarade for tears
They paint a pretty picture but my arms can't hold them tight
And I just can't say I love you to a street of city lights...