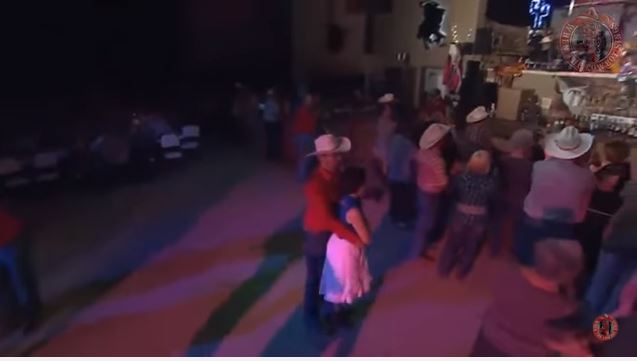 TruCountry: Billy Mata and the Texas Tradition performs "Devlish Mary"on TruCountry Show.
"For 30 years, Billy Mata has been entertaining audiences and winning awards with his ringing baritone. Add to that fiddle and pedal steel-guitar players of jaw-dropping skill and classic tunes, and you've got a Texas-sized slice of Western Swing heaven." 
-Sacramento News Review
"Billy Mata and his boys were creating a storm of interest and energy every where they went. When you take a group of musicians of this caliber of talent and add a front man with a style that brings together the sophisticated swing of Nat Cole and mix it with the dusty soul of Texas, you have a concoction that brings a sense of joy and human contact that cannot be touched by today's technology-generated, so-called music."
-Billy Wilson, Sacramento, CA.
By Request CD
Billy Mata and The Texas Tradition take a break in their tribute series to Billy's vocal idol, Tommy Duncan. Although the theme has changed this new 13 tune CD is again awesome and will be heading right to the hit charts. The album features the same Texas Tradition personnel that do all of their live gigs. Billy is the lead vocalist with long time members of Billy's Texas Tradition, Roger Edgington playing steel, Richard Helsley- fiddles and harmony vocals and drummer Rocco Fortunato, who also does harmony vocals. The bassist is Ric Ramirez, who also does harmony vocals and David Waters plays some very exciting guitar. Bill Green joined them for the session for additional rhythm guitar.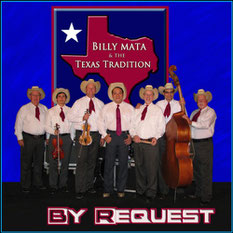 The music opens from Bob Wills with Dev'lish Mary and then also from Wills, Corrine, Corrina. There are also three more from Wills. From the pen of the great Cindy Walker is a fantastic version of Born to Love You from the Bob Wills Kapp years, Four or Five Times and the Wills family masterpiece, Faded Love. Billy also recreates from either the country or Texas dance hall fields of music with Conway Twitty's To See an Angel Cry, Larry Kingston's Bottle Bottle from Jim Ed Brown and Honky-Tonk Stardust Cowboy. Also from country music is borrowed Lefty Frizzell's Always Late and from Texas dance hall music, steel guitarist Dicky Overbey's You Had a Call. Billy and the band go to the pop music world to borrow the remaining three gems. Secret Love comes from Doris Day and Hollywood and Mona Lisa was a huge Nat King Cole hit. Billy also goes to the popular music world to reprise Tony Bennett's early 1960s hit I Left My Heart in San Francisco.
This CD can be obtained for $18.95 including shipping from www.billymata.com/music_store.htm  or mail orders to: Keepin' The Texas Tradition Music, L.L.C., PO Box 226, Lytle, TX 78052. You can also call Joanne Heston at 210-693-5959. 
Mike Gross, KSEY-FM, Seymour, TX and www.swinginwest.com