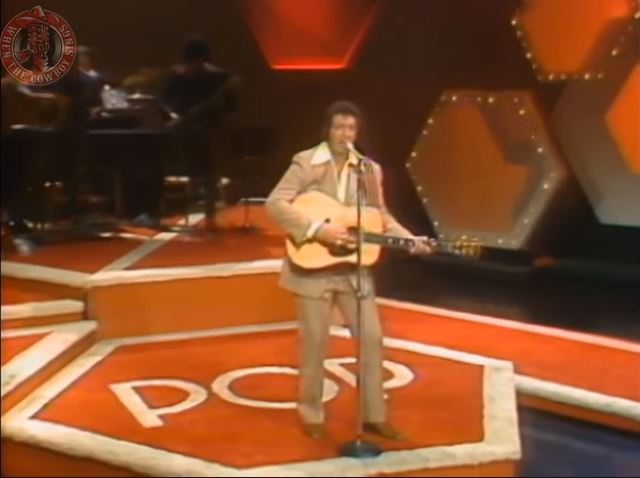 Bob Luman performs "I'm A Honky Tonk Woman's Man"
Luman was born in Blackjack, Texas, but raised in Nacogdoches, Texas. His early interest in music was influenced by his father, an amateur fiddle, guitar and harmonica player. Bob Luman received his first guitar when he was thirteen years of age.
Luman attended high school in Kilgore, where the family had moved after young Bob's birth. It was in high school that Luman started his first band.
Luman had been a baseball star in his high school, and he tried out with the Major League Baseball Pittsburgh Pirates, but when he didn't make it in professional baseball, he decided to concentrate on music. In 1956, he won a talent contest promoted by the Future Farmers of America, which earned him an appearance on the Louisiana Hayride.
For the Hayride, Luman formed a backup band called the Shadows, including James Burton on guitar, James Kirkland on bass and Butch White on drums. In 1957, the band signed with Imperial Records, where they recorded "All Night Long" (b/w "Red Cadillac and a Black Mustache") and "Amarillo Blues."
That same year, the band appeared on the Town Hall Party in Los Angeles, and appeared in the movie Carnival Rock, where they backed up David Houston.
The following year, having been dropped by Imperial Records, Luman signed with Capitol Records, where he released "Try Me" and "I Know My Baby Cares." Capitol Records wanted Luman to change his name, which he refused to do, so he left the record label and signed with Warner Bros. Records, recording "Class of '59" and "Loretta."
In 1960, Luman was inducted into the United States Army. It was while still in the Army that Warner Bros. Records released Luman's best-known crossover hit, "Let's Think About Living," a novelty song that hit No. 7 on the Billboard Hot 100 chart and No. 9 on the Billboard country music chart.It also reached the Top 10 in the UK Singles Chart
After leaving the Army in 1962, Luman moved to Nashville. On 12 August 1964 he married Barbara in Yuma, Colorado.In 1965, he joined the Grand Ole Opry.