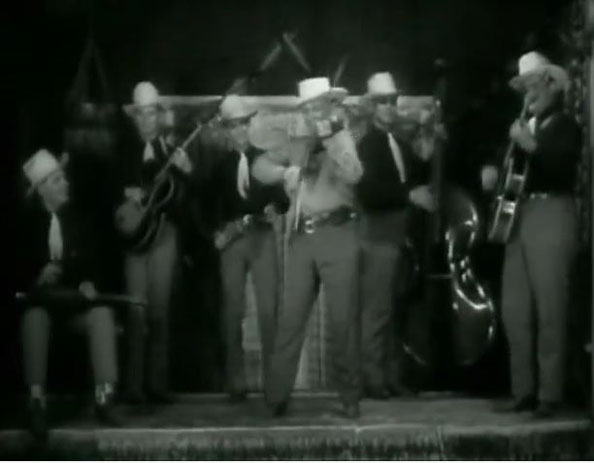 Bob Wills performs "Lone Star Rag"live on movie.
LONE STAR RAG. AKA and see "Stone's Rag." Old-Time, Breakdown. USA; Texas, Oklahoma, Arkansas. C Major. Standard tuning (fiddle). ABCB. This tune, recorded in 1940 by Texas fiddler Bob Wills, proved popular and has since been in the repertoires of many Texas fiddlers. It appears to be a close variant of Oscar Stone's composition "Stone's Rag," with improvisation
James Robert Wills (March 6, 1905 – May 13, 1975) was an American Western swing musician, songwriter, and bandleader. Considered by music authorities as the co-founder of Western swing,he was universally known as the King of Western Swing (although Spade Cooley self-promoted the moniker "King Of Western Swing" from 1942 to 1969).