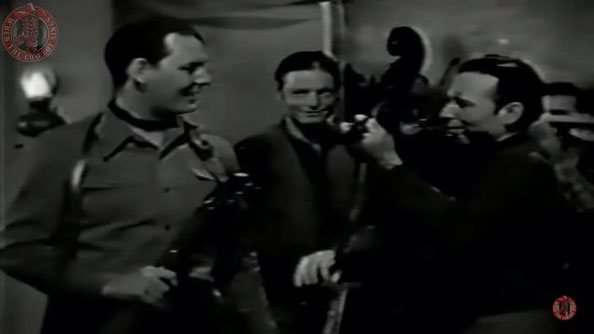 The B side of the 1949 single, on the A Good Time Cake-Walk side.
Recorded Jul 14, 1942, CBS Studio, 6121 Gower & Sunset Blvd., Hollywood, CA, mx: H 837
James Robert Wills (March 6, 1905 – May 13, 1975) was an American Western swing musician, songwriter, and bandleader. Considered by music authorities as the co-founder of Western swing,he was universally known as the King of Western Swing (although Spade Cooley self-promoted the moniker "King Of Western Swing" from 1942 to 1969).