A classic of the Bakersfield sound, would be their fifth number one, was recorded on December 1, 1964, in Hollywood, California, and released on December 28. The song would be included on the album, I've Got A Tiger by The Tail (Capitol 1965), which was released on March 10, 1965.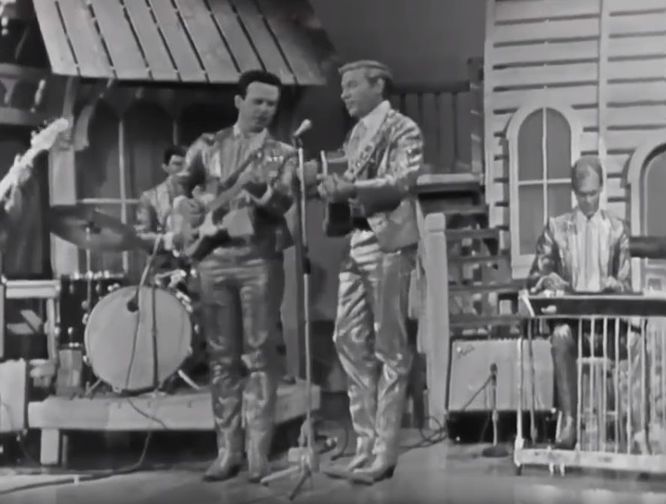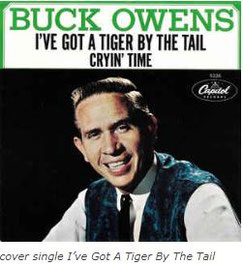 Leona Williams In 1975, she joined Merle Haggard's show, initially as a backing vocalist. However, when Haggard divorced Bonnie Owens, she not only became the featured vocalist but on 7 October 1978, she also became the third Mrs Haggard. They combined to write several songs and recorded an album together but the marriage soon proved turbulent. In 1978, they had a number 8 US country hit with 'The Bull And The Beaver' but in 1983, when the marriage ended, they appeared in the charts with the appropriately named 'We're Strangers Again'. Williams does hold the distinction of being the first female country singer to record a live album in a prison.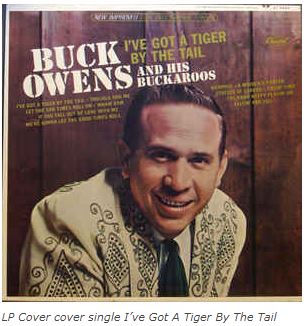 The story behind the song:
Harlan Howard and Buck Owens, met to write songs, Owens realized that things were going slowly. Suddenly, he saw a sign of the Esso service station, with its slogan that said, Put a tiger in your tank, And, from there came the idea, because the tiger is a fast and strong animal, he feels that everything they do goes slowly, he incorporated the animal in the song.
For most of his performances, Owens always sang this song with Don Rich, the leader of the Buckaroos. In fact, Rich is considered the most loyal member of the band. Compared as a hand and a glove, the two shared much of the stage. They were an incredible duo and have surprised their audiences. In an interview, Owens recalled that their voices, combined, do more than the sum of their parts. Unfortunately, he died at an early age, aged 32, because of a car accident.
I've Got a Tiger by the Tail, is also an expression used when: "Face an obsession, look for an idea, a talent or even an obsessive vice, facing a difficult problem." From the "Dictionary of Cliches" by James Rogers (Ballantine Books, New York, 1985).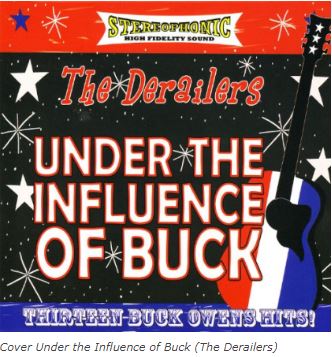 Some versions :
Dave Berry 1965 ( Decca )
Ernest Tubb 1965 ( Decca )
Del Reeves 1965 ( Unaited Artist Records )
Ray Charles 1965 ( ABC Paramount )
Peter & Gordon 1966 ( Capitol )
Mrs. Elva Miller 1967 ( Capitol )
Mac Curtis 1968 ( Epic )
David Houston 1970 ( Epic)
The Walkers 1974 ( Killroy Records )
Sara Evans 1997 ( RCA )
The Derailers 2007 ( Palo Duro Records )
The Waco brothers 2015( Blueshoot records)
Buck Owens – I've Got A Tiger By The Tail Lyrics 
I've got a tiger by the tail, it's plain to see
I won't be much when you get through with me
Well I'm a-losing weight and I'm turning mighty pale
Looks like I've got a tiger by the tail
Well I thought the day I met you, you were meek as a lamb
Just the kind to fit my dreams and plans
Now, the pace we're livin' takes the wind from my sails
And it looks like I've got a tiger by the tail
I've got a tiger by the tail
I've got a tiger by the tail, it's plain to see
I won't be much when you get through with me
Well I'm a-losing weight and I'm turning mighty pale
Looks like I've got a tiger by the tail
Well, every night you drag me where the bright lights're found
There ain't no way to slow you down
I'm about as helpless as a leaf in a gale
And it looks like I've got a tiger by the tail
I've got a tiger by the tail
I've got a tiger by the tail, it's plain to see
I won't be much when you get through with me
Well I'm a-losing weight and I'm turning mighty pale
Looks like I've got a tiger by the tail