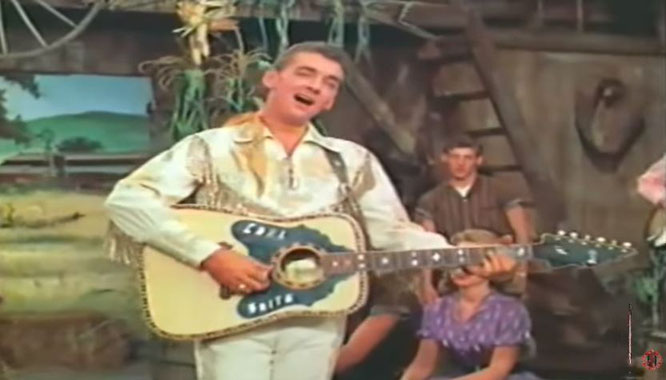 "Are You Teasing Me" is a Single by Carl Smith, which reached number 1 on the US Country charts.It appears in the album "Sentimental Songs" of 1952.
Known as "Mister Country," Smith was the husband of June Carter (later June Carter Cash) and Goldie Hill, and the father of Carlene Carter. He was one of the most successful male artists during the 1950s, with 30 Top 10 Billboard hits, including 21 in a row. Smith's success continued well into the 1970s, when he had a charting single every year except one. He is a member of the Country Music Hall of Fame
Carl Smith Are You Teasing Me lyrics
When we're all alone, dear
And I'm in your arm
Are you teasing me?
When you're telling me
How you thrill to my charms
Are you teasing me?
Are you untrue when I'm not with you?
When we're apart are you free?
Tell me, darling, while our love is still young
Are you teasing me?
You say that my kiss
Sends your heart in up world
Are you teasing me?
And that you'll be mine
Till the…