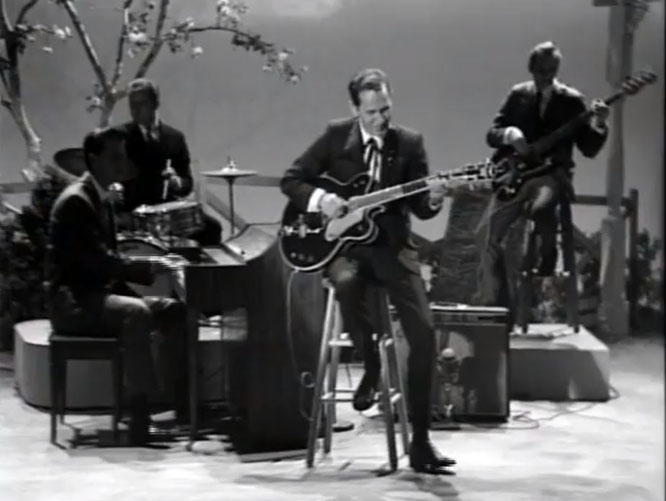 Chet Atkins performs "Yakety Axe "live video
"Yakety Sax" is a pop novelty instrumental jointly composed by James Q. "Spider" Rich and Boots RandolphSaxophonist Randolph popularized the selection in his 1963 recording, which reached number 35 on the rock charts.UK comedian Benny Hill later made it more widely known as the closing theme music of The Benny Hill Show. The piece is considered Randolph's signature song.
The selection includes pieces of assorted fiddle tunes and was originally composed by Rich for a performance at a venue called The Armory in Hopkinsville, Kentucky. Two bars of Entrance of the Gladiators and The Girl I Left Behind are also worked into it.
Randolph's take on the piece was inspired by a sax solo in the Leiber and Stoller song Yakety Yak, recorded in 1958 by the Coasters.The tunes are similar, and both feature the yakety sax sound. Randolph first recorded Yakety Sax that year for RCA Victor, but it did not become a hit till he re-recorded it for Monument Records in 1963; this version reached number 35 on the Billboard Hot 100 chart.
Guitarist Chet Atkins recorded a version of Yakety Sax in 1965 called Yakety Axe. Atkins' version used a similar tempo and showcased his country guitar picking style in place of a saxophone. The title change referred to the colloquial term for an electric guitar as an axe.