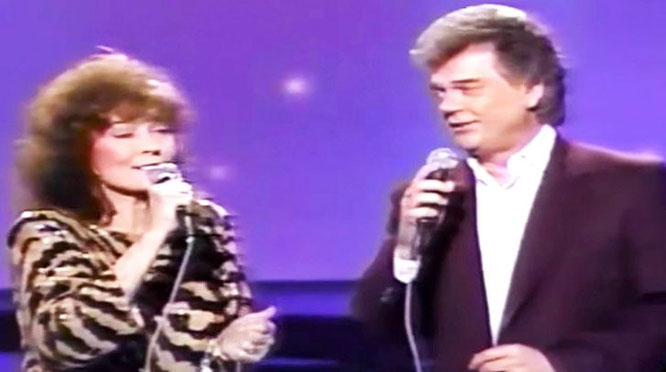 Conway Twitty & Loretta Lynn sings Makin' Believe (Live on Nashville Now 1987)
"Making Believe" was written years ago by country musician Jimmy Work. Although he recorded the song himself, his version was overshadowed by a cover recorded by Kitty Wells. Wells brought the song to the second spot on the country chart, while Work's recording peaked at the fifth spot.
Loretta Lynn & Conway Twitty - Making Believe lyrics
Making believe that you still love me
It's leaving me alone and so blue
But I'll always dream, still, I'll never own you
Making believe, it's all I can do
Can't hold you close when you're not with me
You're somebody's love you'll never be mine
Making believe, I'll spend my lifetime
Loving you and making believe
Making believe that I never lost you
But my happy hours, I find, are so few
My plans for the future will never come true
Making believe, what else can I do?
Can't hold you close when you're not with me
You're somebody's love, you'll never be mine
Making believe, I'll spend my lifetime
Loving you and making believe