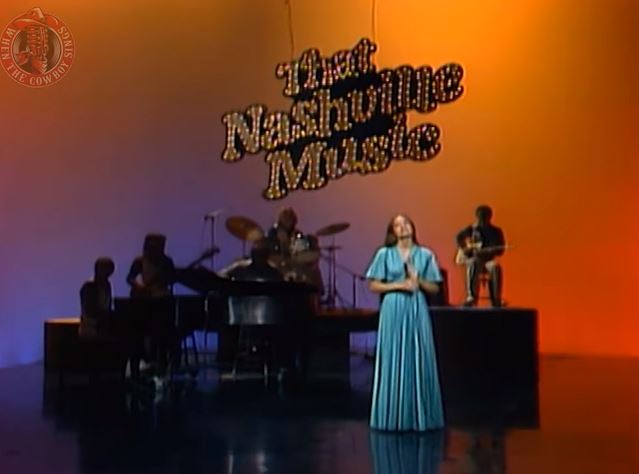 "I'll Do It All Over Again" is a song written by Bob McDill and Wayland Holyfield, and recorded by American country music artist Crystal Gayle. It was released in March 1977 as the third single from the album Crystal. The song reached number 2 on the Billboard Hot Country Singles & Tracks chart
Crystal Gayle, is an American singer. Best known for her 1977 country-pop crossover song, "Don't It Make My Brown Eyes Blue", she had twenty #1 country songs during the 1970s and 1980s (18 on Billboard and 2 on Cashbox) with six albums certified gold by the Recording Industry Association of America. Gayle became the first female artist in country music history to reach platinum sales, with her 1977 album We Must Believe in Magic. Also noted for her nearly floor-length hair, she was voted one of the 50 most beautiful people in the world by People magazine in 1983. She is the younger sister of the country singer-songwriter Loretta Lynn and the singer Peggy Sue and a distant cousin of singer Patty Loveless. Gayle is a member of the Grand Ole Opry and has a star on the Hollywood Walk of Fame, near Lynn's star.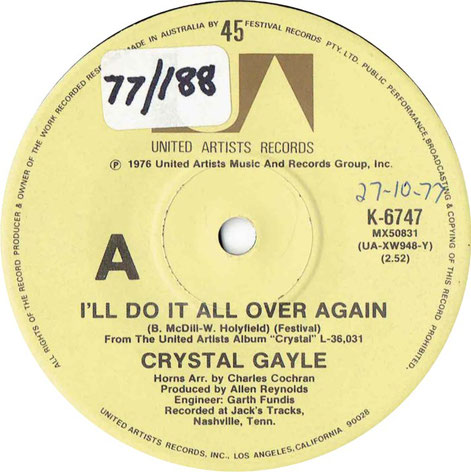 Crystal Gayle - Do It All Over Again lyrics
Was I right, was I wrong?
A little too weak, a little too strong?
Was it him, was it me?
Oh, I guess I'll never know
Well, you're up then you're down
Oh, but the world keeps turnin' around
Ain't it hard to find
Somethin' to hang on to?
But I know that my heart will mend
And I know that I'll smile again
I'll get back on my feet and then
I'll do it all over again
Some you lose, some you win
They say that's the way it's always been
First you laugh, then you cry
Oh, but I guess that's life
So you live and you learn
And never look back at the bridges you burned
And you change somehow
Oh, I'm a little bit wiser now