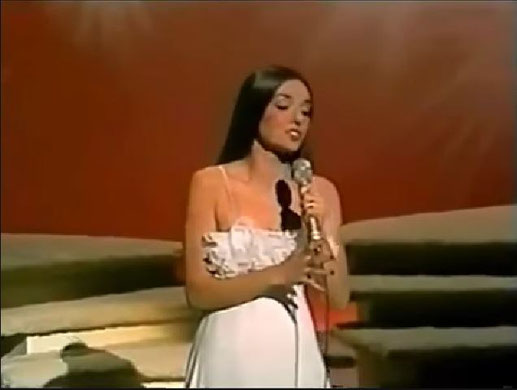 "Somebody Loves You" is a song written by Allen Reynolds, and recorded by American country music artist Crystal Gayle. It was released in December 1975 as the first single and title track from the album Somebody Loves You.
"Somebody Loves You" was one of two hits produced by Crystal Gayle in 1976. "Somebody Loves You" was followed by the single, "I'll Get Over You". Gayle's voice was still growing when this song was produced, but is still a pieces of work that should be remembered by Gayle. This single reached number 8 on the country music chart that year. In 1976, Gayle released an album by the same name that featured "Somebody Loves You" in it.
The song talks about a woman that loves someone who lives far away and she explains how she can't get in contact with him. For example, Gayle sings in one part of the song how she "couldn't reach him by the U.S. Mail". Then she says "guess who loves, somebody loves you, I do".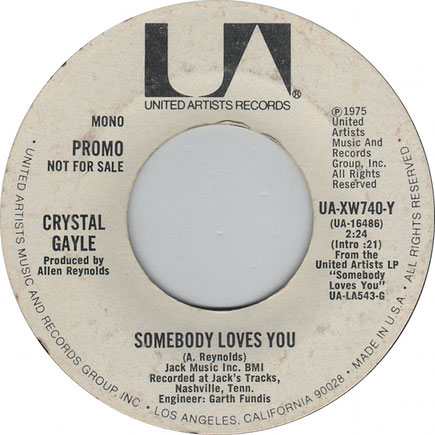 Crystal Gayle - Somebody Loves You Lyrics
It's been a long time since you went away
I stop to think of you most ev'ry day
With all my heart, I'm hopin' you're okay
Guess who loves you
Somebody loves you
I couldn't reach you by the U.S. Mail
You didn't leave a very easy trail
I've tried the telephone to no avail
Guess who loves you
Somebody loves you
I do
Na, na, na
Someone loves you
Somebody loves you
Mind over matter is the game I play
I'll never reach you any other way
So I send you this one thought to you ev'ry day
Guess who loves you
Somebody loves you
I do
Na, na, na
Someone loves you
Somebody loves you
I do
Na, na, na
Someone loves you
Somebody loves you
I do