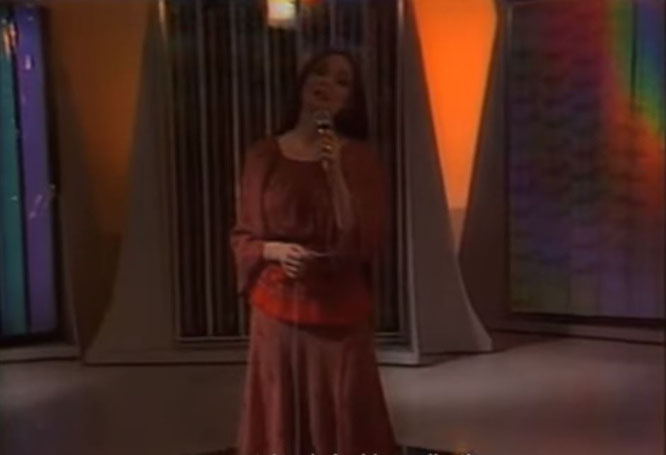 Crystal Gayle performs "The Blue side"Live video.
"The Blue Side" is a song written by David Lasley and Allee Willis, and recorded by American country music artist Crystal Gayle. It was released in May 1980 as the third single from the album Miss the Mississippi. The song reached number 8 on the Billboard Hot Country Singles & Tracks.
Crystal Gayle - The Blue Side Lyrics
It's the same old me
In the same old clothes
Same old face
That you're sure to know
Same old blue side of me, baby
With the same old love for you
It's the same old day
In the same old week
I got the same old shivers
Won't you sail away with me?
Same old blue side of me, baby
With the same old love for you
Oh, the blue side is the true side
For anyone who's had a broken heart
And the blue side is the you side
'Cause you won't give this love another start
Got the same old legs
In the same blue jeans
In the same old head
Lies the same old dream
Same old blue side of me, baby
With the same old love for you
And the blue side is the you side
'Cause you won't give this love another start
It's the same old blue side of me, baby
With the same old love
It's the same old blue side of me, baby
With the same old love for you, ooh