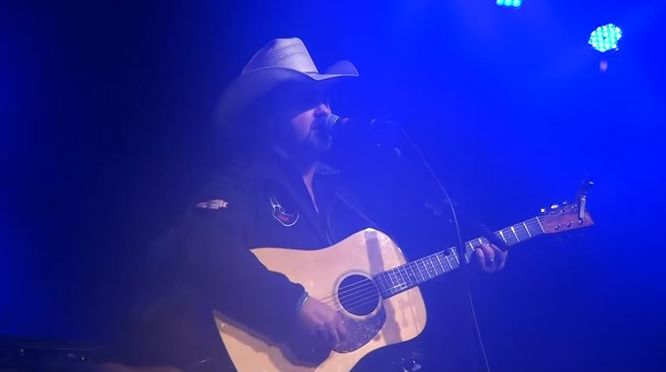 Daryle Singletary performs "I Let Her Lie"
"I Let Her Lie" is a song written by Tim Johnson, and recorded by American country music artist Daryle Singletary. It was released in July 1995 as the second single from the album Daryle Singletary. The song reached number 2 on the Billboard Hot Country Singles & Tracks chart.
The song is about a man struggling with his lover's infidelities.
Daryle Singletary - I Let Her Lie lyrics
She'd come home, 6 am
Tells me she'd been out with friends
And I let her lie
I let her lie
And in the glare of the morning sun
She swore I was her only one
And I let her lie
I let her lie
Cause the truth was too hard to handle and I couldn't bare to lose that girl
We were that small town scandal but,
She was my only world
one teary night she confessed her sins
But she vowed to never cheat again
And I let her lie
I let her lie
Though she tried lord, she could not change
And I only have myself to blame 
Cause I let her lie
I let her lie
Cause the truth was too hard to handle and I couldn't bare to lose that girl
We were that small town scandal but,
She was my only world
The day I left no words were said
She was sound asleep on our double bed 
And I let her lie
I let her lie
I let her lie
I let her lie