It was originally recorded by David Allan Coe for his album of the same name Tennessee Whiskey, whose version peaked at number 77 on the Billboard Hot Country Singles chart in 1981.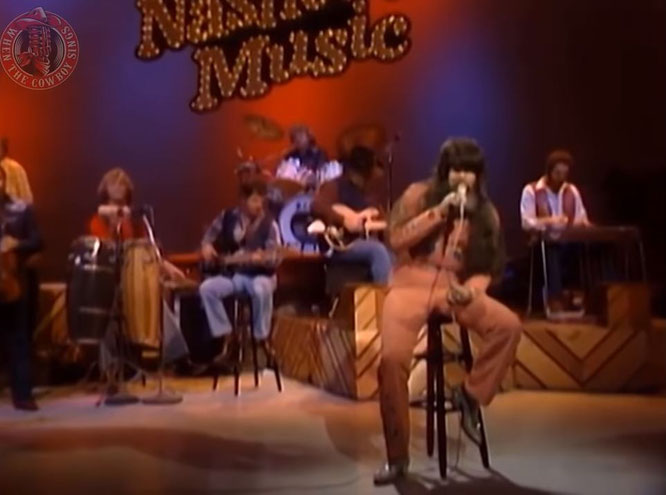 This song was written in the early 80's, by Dean Dillon and Linda Hardgrove, and recorded for the first time by David Allan Coe, for the Columbia label in 1981, reaching number 77 on the country charts, and being included on the album, Tennessee Whiskey (Columbia 1981). Later I record another version George Jones, in 1983 for the epic label, included on the album Shine on (Epic 1983), achieving greater success than the first version, arriving at the number 2 position of the country charts in USA, and number one in the Canadian lists.
But his biggest success would come with the version of Chris Stapleton, & Justin Timberlake, arriving in 2015 at number one and getting certified quadruple Platinum.
About the song:
The inspiration for the song came to Dean Dillon after spending a whole night drinking, I met a girl, Linda Hardgrove, and they marched together from the place to her house, not to what you think, but they went to write this song, they wrote in one night.
In the following days Dean offered the song to George Strait, who rejected it, he sent it to David Allan Coe, who made a shorter version, like George Jones. Had to wait until 2015, for the song to come back to life, in the voice of Chris Stampleton, Dean was fascinated by the personal touch that Chris gave to the song. The song was included on the Traveler album (Mercury 2015), which would be Chris' first work.

Other versions :
Nantucket 1983 (RCA)
Petra Černocká 1996 (Happy Music Production)
Toni Price 2003 (Antone's Records)
Quenby & the West of Wayland Band 2009 (QWWB)
Harry Dean Stanton 2014 (Omnivore Recordings)
Dave Adkins 2014 (Mountain Fever Records)
Southernality 2015 (Republic Nashville)
Miquel Batlle Garriga




mbatllegarriga@gmail.com
David Allan Coe Tennessee Whiskey lyrics
I used to spend my nights in a bar room
Liquor was the only love I've known
But you rescued me from reaching for the bottom
And brought me back from being too far gone
You're as smooth as Tennessee whiskey
You're as sweet as strawberry wine
You're as warm as a glass of brandy
And I stay stoned on your love all the time
I looked for love in all the same old places
Found the bottom of the bottle's always dry
But when you poured out your heart I didn't waste it
Cause there's nothing like your love to get me high
You're as smooth as Tennessee whiskey
You're as sweet as strawberry wine
You're as warm as a glass of brandy
And I stay stoned on your love all the time