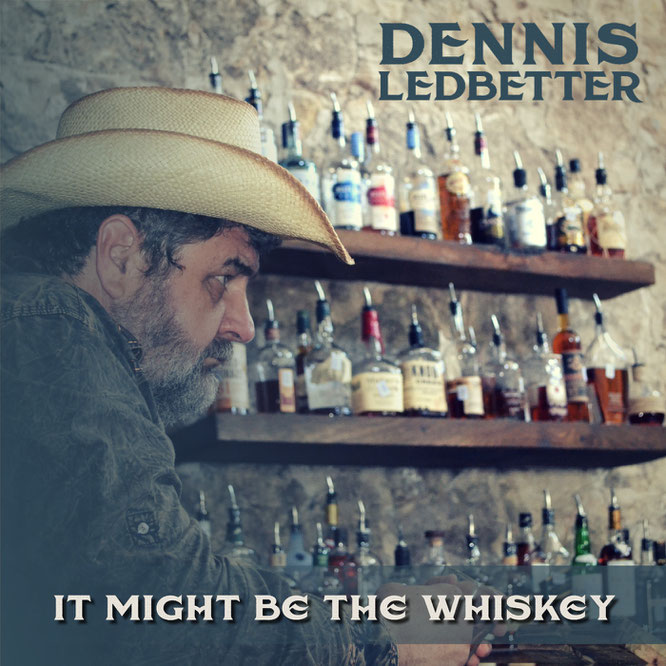 I love country music. I always have. The heart of a real country song is in the lyrics. For three minutes or so you can associate with something that has happened in your own life. It could be an opinion you agree or disagree with, a hurt you have felt, or a love that sustains you. That is the kinds of songs I like to write and sing. 
Dennis Ledbetter
Songs
It Might Be The Whiskey
I'll Let the Bottle Kill Me (Before Your Memory Does)
JD's My Whiskey (Not My Name)
That Ain't Country
"That Ain't Country" 
If you're confused about the difference between modern "bro country" music and the authentic article as preached by Conway, Haggard and Jones, this new song from Dennis Ledbetter and Chris Bellamy will spell out all you need to know. On his third recording, Ledbetter's soulful, unapologetically country vocal is stronger than ever. It's time to pull on your boot scootin' boogie boots and hit the dance floor.
 "I'll Let the Bottle Kill Me (before Her Memory Does),"
 written by Brad Howard, contains the essentials of a hard-hitting, traditional country song: authentic vocals from Dennis Ledbetter-who sings like he knows the territory of a love gone wrong—backed by a fine band with a crying steel guitar. The narrator tells an all too familiar story…. When memories of love are all you've got and you simply can't handle dealing with them, sometimes a bottle provides an escape. In fact, this singer says he'd rather die from drinking than from the heartache of constantly reliving his disappointing past. When Ledbetter sings it, we believe him. 
"It Might Be the Whiskey," 
a new original song from unapologetically country singer Dennis Ledbetter, explores the pain of knowing you screwed up a perfectly great relationship—and now there's no going back and fixing it. It's too late, the fiddle wails, and there's no one to blame but yourself. It may be the whiskey consumed in an attempt to numb the pain. It may be depression on the brink of self-induced insanity. Whatever the vehicle, this guy has found his way to the bottom and he can't find a way to stand up and start over. Dennis Ledbetter possesses the heartbreak-inflected, George Jones-tinged country vocal to tell this "three chords and the truth" song. If you prefer heartache to happiness in your country music, this song is for you.
"JD's My Whisky, Not My Name"  
There's something undeniably satisfying about a cryin' in your beer country shuffle that sports twin fiddles and a no-frills lead guitar laying down the heartbreak beat. Dennis Ledbetter's vocal quality and delivery bring Hank, Jr. to mind on this song about a country picker who has sacrificed too much in his personal life for his music. JD (Jack Daniels) is the singer's whiskey, not his name, is the conversation starter with the pretty lady three stools down the bar at some old club on Lower Broad in Nashville. If you like your country music to sound like country music, you'll find that co-writers Ledbetter and Chris Bellamy have hit the nail on the head with this clever original.