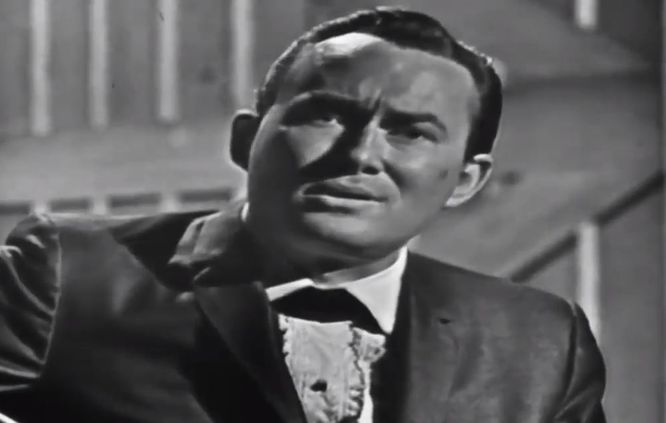 Don Gibson performs "(I'd Be) A Legend In My Time".
"(I'd Be) A Legend in My Time" is a song written and recorded by Don Gibson in 1960. It appeared as the B-side of his hit "Far Far Away", from the album Sweet Dreams. Gibson re-recorded the song on the 1972 album Country Green.
Roy Orbison covered the track for his 1961 album Lonely and Blue, and recorded a second later version which was featured on his 1967 tribute album to Gibson, Roy Orbison Sings Don Gibson. A 1973 rendition by Sammy Davis Jr. became an Adult Contemporary charts, reaching #33 in Canada and #29 U.S.
The song was recorded by Ronnie Milsap and released in November 1974 as the lead single from his album A Legend in My Time. This was Milsap's sixth country hit and his third number one. The single stayed at number one for a single week and spent a total of ten weeks within the top 40.Milsap's recording altered the song from its original 3/4 time signature to a 4/4 time signature.
Don Gibson - I'd Be A Legend In My Time 
If heartaches brought fame
In love's crazy game
I'd be a legend in my time
If they gave gold statuettes
For tears and regrets
I'd be a legend in my time
But they don't give awards
And there's no praise or fame
For a heart that's been broken
Over love that's in vain
If loneliness meant world acclaim
Everyone would know my name
I'd be a legend in my time
But they don't give awards
And there's no praise or fame
For a heart that's been broken
Over love that's in vain
If loneliness meant world acclaim
Then everyone would know my name
I'd be a legend in my time
I'd be a legend in my tim