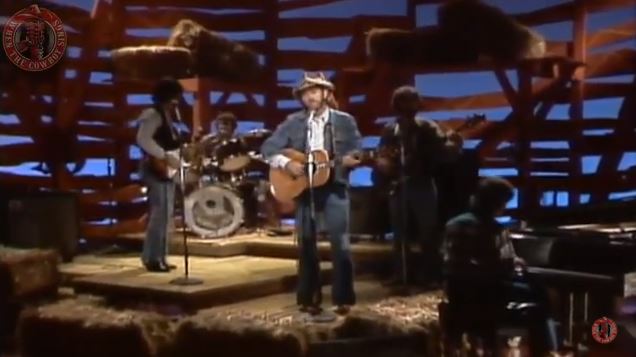 Don Williams performs "Lay down Beside Me"on Hee Haw 1979.
"Lay Down Beside Me" is a song written by American country music artist Don Williams. It was first recorded by Kenny Rogers in 1976.
Williams later released his own version which was released as the second single from his 1979 album, Expressions. The single reached No. 3 on the Billboard Hot Country Singles & Tracks chart in 1979.
Don Williams Lay Down Beside Me  Lyrics
I've spent my life looking for you
Finding my way wasn't easy to do
But I knew there was you all the while
And it's been worth every mile
So lay down beside me
Love me and hide me
Kiss all the hurtin' of this world away
Hold me so close that I feel your heartbeat
And don't ever wander away
Mornings and evenings all were the same
And there was no music till I heard your name
But I knew when I saw you smile
Now I can rest for awhile
So lay down beside me
Love me and hide me
Kiss all the hurtin' of this world away
Hold me so close that I feel your heartbeat
And don't ever wander away
And don't ever wander awa